Calle San Fernando, 41, 41004 Sevilla
Tel: 954 22 72 54 | reservas@restauranteoriza.com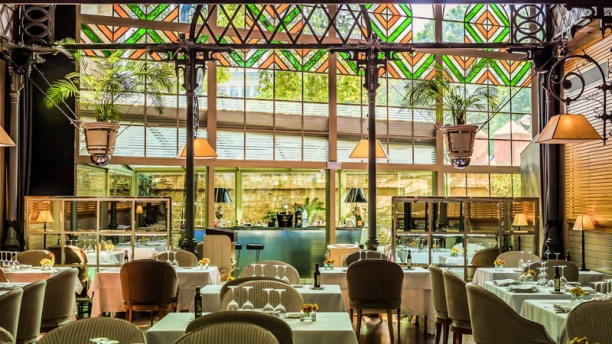 ALL roads lead to Oriza: a stroll through the Murillo Gardens, a leisurely walk along San Fernando Street. Or come to see us after a show at the historical Lope de Vega Theatre nearby.
You will find our restaurant by the wall of the Royal Alcázar Palace. The mansion housing the restaurant dates from 1926.
Spacious and bright, it includes a greenhouse, where you can eat very well. But Oriza is much more. And we have widened the offer from our haute cuisine restaurant to cater for all needs: not every meal is a celebration nor do we often enjoy two-hour lunches.
Today you can also have a drink, a few tapas, and of course, as in the last 25 years, meet and celebrate at Oriza.