Barriada Estación, s/n, 29370 Benaoján, Málaga
Tel: 952 16 71 51 | info@molinodelsanto.com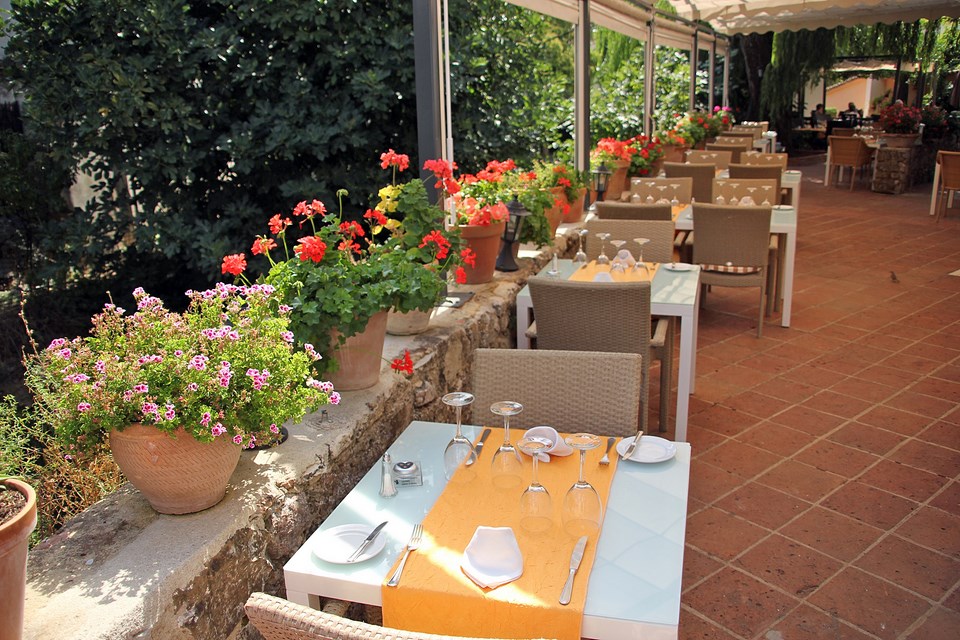 AS rural idylls go this takes some beating. The converted mill is sited in a delightful location next to a crystal clear mountain stream beside the Grazalema natural park. The sound of water is ever present, as are huge banks of geraniums, while weeping willows bow down over shady tables on a long cobbled terrace. Part cultural centre, part social club, part hotel/restaurant Molino del Santo is one of those places that punters keep coming back to. And it is no surprise, with Andy and Pauline having worked hard for nearly two decades to get it right. Environmentally-conscious, with a solar heated pool and a pledge to recycle more than 70 per cent of their produce, for foodies they offer largely organic and either home grown or locally sourced ingredients.
The menu changes regularly and has a good selection of vegetable and salad dishes. The braised aubergine, tomato and onion casserole is a joy for veggies, as is the tomato and buffalo mozzarela salad. For me though the fresh pea soup, with cream cheese, shavings of ham and migas croutons came out tops as a starter. For second courses you have a nice choice of Iberican meats, with the succulent pork steak a real goody, served with potatoes and local spinich.
TOP DISH: The baby broad beans sauteed with local black pudding (famous from the meat factory and slaughterhouse town of Benaojan), with apple and bacon, was more subtle than one could have hoped.
TOP TIPPLE: There is a more than ample selection of red wines from the Ronda area, in particular Conrad's superb Soleon at 19.95euros. The Marques de Murrieta is a good buy at 21 euros, while the whites are a little thin on the ground.
TOP DOLLAR: Around 30 euros a head including wine
TOP TIP: The walk from from here down the narrow, scenic valley down to Jimera de Libar is legendary, following the old railway line, that was constructed by British engineers over a century ago to take people from Algeciras to Ronda. It is not much more than an hour and if you time it right you can get the charming train back to Benaojan in time for lunch. Email or call the restaurant for train times.
TOP KIP: Here of course, where rooms are comfortable and well looked after.