Cazalla de la Sierra, Sevilla
Tel: 954 88 48 58 | info@laposadadelmoro.com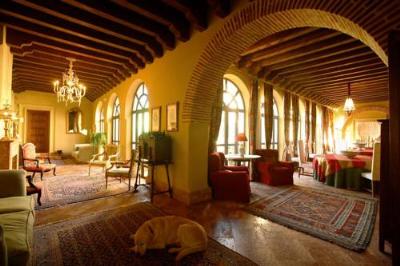 WITH the radio blaring, the TV playing every sport imaginable and a gang of farmers permanently nestled at the bar, the ambience is akin to a downtown cafeteria. But if you are looking for meat, this is the best place to eat Iberican pork in Andalucia hands down.
Sitting on the edge of one of the region's prettiest mountain villages, while Posada del Moro wins no style awards, it has plenty of character. It is a true family affair with father and son, both called Raphael, holding court in the restaurant, while cousins Julia and Lucia knock out the food in the kitchen.
You eat either in a French-style formal dining room hidden at the back or the main bar, except in the heart of summer when the front terrace becomes one of the hottest (literally) places to eat in the area.