Calle Zaragoza, 20, 41001 Sevilla
Tel: 954 50 27 21 | rest.alabardero@esh.es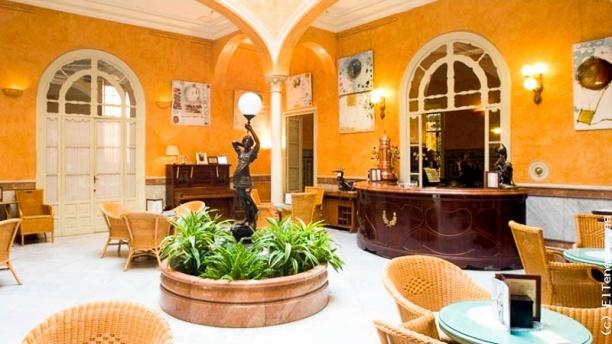 ELEGANCE indeed. You would probably have to venture to the Ritz in Madrid, to find such a grand, sumptuous restaurant.
Set over three storeys of a grand aristocrat's home in the heart of Seville, you are met in the reception area by a photo of the Queen on a recent visit. It sets the tone perfectly.
A three-speed restaurant going up from a rather bog standard tea room in the central atrium, to an attractive and reasonably priced bistro off stage left, and upstairs the feather in the crown, the beautiful dining rooms, set around a central arcade.
Each with stunning drop chandeliers, lovely intricate floors and tasteful paintings of nearby seascapes, you straight away think of romance.