Plaza de Jerónimo Cuervo, 2, 29012 Málaga
Tel: 952 60 90 93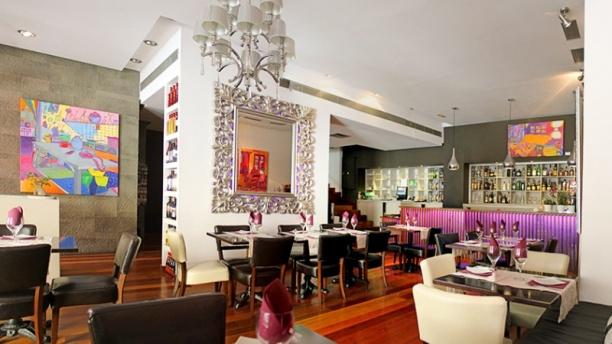 ONE of the true gems of Malaga, Vino Mio is always a fun and buzzing place to visit.
Attractively laid out, Hélène Mostertman's stylish eaterie cooks up a great atmosphere, thanks in part to the regular flamenco shows that entertain the crowds three nights a week.
Just around the corner from the Cervantes Theatre (so perfect for a pre or post production tapa) in the heart of the old town, the staff are super friendly and the food, prepared by head chef Simon Robson and his truly multinational staff (there are currently eight different nationalities working in his kitchen) is fabulous. Simon trained in the UK with Jamie Oliver and has worked at various Michelin-rated restaurants so he knows a thing or two about cooking.
I particularly liked his duck ham served in a crispy puff pastry with sweet cranberry sauce and goats cheese, while his piña colada ice cream and Guinness and cocoa tart were top desserts. Host Hélène gaily floats around with a graceful exhuberance that belies her fastidious attention to detail and the pleasure of her customers. This is one not to miss.