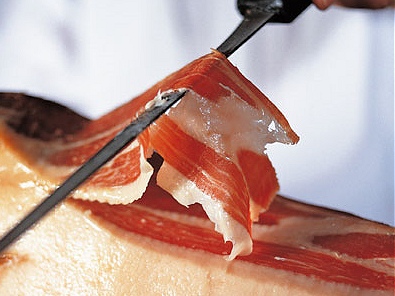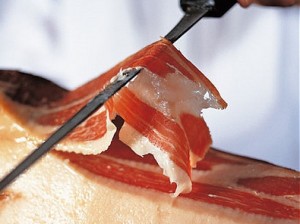 SPAIN'S famous jamon iberico will have its quality and status protected under new regulations passed by the Board of Ministers.
Not to be confused with the cheaper serrano ham, jamon iberico is a very expensive cured ham made from black Iberian pigs.
The new regulatory framework was prompted by over-production, undefined quality controls and prices sometimes lower than Serrano ham.
Miguel Angel Arias Cañete, Minister of Agriculture, said that there are now three categories of jamon iberico – so consumers know exactly the quality of the ham they are purchasing.
These categories will be signified by coloured labels: RED for entirely acorn-fed pigs, GREEN for pigs fed just on natural food and WHITE for compound-fed pigs.
The label will also inform the consumer of the purity of the pig breed used.
Jamón ibérico only accounts for about 8% of Spain's cured-ham production and is not widely available abroad.