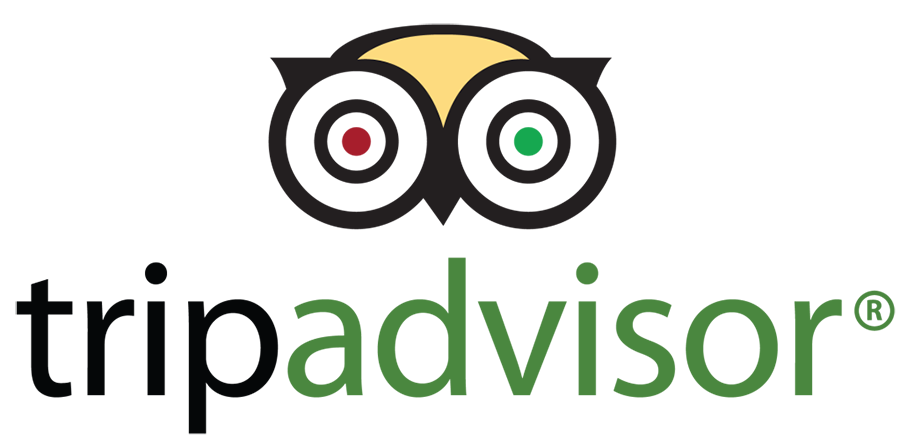 By James Bryce and Jon Clarke
HE admits to waking up every day and needing to pinch himself when he looks at the current list of Andalucia's best restaurants, according to travel website TripAdvisor.
For at the top of one of the region's eight provinces comes his very own establishment, which even he admits should not be there.
"It is nowhere near the best. Sure, it should be in the top 20, but at the top, no way," he concedes, understandably insisting on anonymity.
What it boils down to, he admits, is plain and simple, knowing 'how to play TripAdvisor'.
"It is all about knowing how to make your punters happy," he continues. "It certainly helps to get the all-important five-star reviews… and, of course, to deal with the bad reviews as quickly as possible," he adds.
This, of course, is hardly surprising with TripAdvisor now easily the most powerful travel website in the world.
It can make or break a business and is becoming increasingly influential in shaping the itineraries of millions of tourists seeking recommendations on where to stay and eat.
Attracting 56 million visitors a month, the website, set up by Stephen Kaufer in 2000, has 60 million reviews posted in 21 different languages.
All-in-all, 26 businesses are reviewed every minute.
And there lies the problem.
The reviews – that give scores of zero to five – are mostly done by amateurs, by travellers who have frequently never visited a city before, and may have hardly eaten out.
These are diners who will boast about giving a 'zero' score to a restaurant because of its high price and experimental food, when it is famous for being creative and has a couple of Michelin stars, as was the case recently with Andalucia's award-winning Calima.
'Trippies' like nothing more than to wax lyrical about a hotel's failings or a restaurant's errors. There have even been documentaries made about their eccentricities.
It is no surprise then that hoteliers and restaurateurs are coming under ever-increasing pressure to tailor their businesses to the site's users in order to gain favourable reviews.
Some, as it turns out, have been doing rather more than tailoring, with questions increasingly being asked about the authenticity of some of the reviews.
Claims that businesses have posted favourable reviews about their own establishment are manifest, despite the site insisting it employs the most rigorous tests to prevent it.
Among the more serious accusations are claims of 'organised racketeering' in the trade of good reviews, which some believe have become a form of currency.
One Italian chef, Amerigo Capria, told El Pais this month about how he had been offered five good reviews on TripAdvisor from a wine supplier instead of getting the customary free case of wine for every 10 he bought.
"I was quite surprised and rejected the offer but I have heard of companies that charge €2,000 to provide favourable reviews for your business on the site," he claims.
He has now made a formal complaint to Italy's restaurant association, which has started legal action against TripAdvisor.
There have also been problems in the UK, where the advertising watchdog has launched an investigation into TripAdvisor following more than 2,000 complaints from hotel and restaurant owners about fake or defamatory reviews.
It follows a lawsuit issued by Scottish restaurant Cock & Bull against TripAdvisor for failing to remove a potentially defamatory review.
The issue has also raised its head here, with well known Spanish hotel reviewer Guy Hunter-Watts telling the Olive Press how 'unscrupulous' businesses are often tempted to boost rankings via friends.
As he explains: "It's surprising how often, reading through the reviews, you come across repeated words and phrases or a remarkably similar style of writing: the temptation is clearly huge."
Others go even further, such as hotelier Don Gonzalo del Rio Gonzalez-Gordon, from Sevilla, who insists: "I don't trust it at all. It is extremely unfair. Normally all the horrible people write reviews, the nice ones never do.
"I would never trust it at all."
As the Olive Press has indeed discovered with our in-depth study of the website's picks in Andalucia the site is riddled with mistakes and discrepancies.
Our team of six journalists has taken a general look at the website's top ranked businesses, as well as focussed on four key towns – Marbella, Vejer, Ronda and Sevilla – to see if the findings of TripAdvisor are correct.
Using a string of travel guides, websites, plus up to 10 local professionals and journalists in each town, we have compared and contrasted a Top Five of restaurants and hotels for each location.
And it is little surprise to discover that places like the 'Slice of New York Pizza' restaurant in Sevilla – in the Top 10 for Sevilla province – should in fact come nowhere near the top.
As local businessman and hotelier Patrick Reed, of Corral del Rey, confirms: "That is a complete joke. How can it get in there? It is just a slice of pizza.
"It is anomalies like that that make TripAdvisor flawed."
In particular, we found that restaurants that had only been open for a few months were ranking much higher than well-established and consistently performing stalwarts.
In some cases TripAdvisor is simply inaccurate, as with the listing of the highly-popular Molino del Santo hotel, near Ronda.
While situated in the village of Benaojan in Malaga province for 26 years, according to TripAdvisor it is the number one hotel in Cadiz province.
For a site that claims to be professional this is a serious inaccuracy.
Even worse is the case of certain restaurants deliberately receiving bad reviews.
Ase Donso, of Vejer's top ranked restaurant Patria, told how a friend's establishment got a bad review by a couple who had not even eaten there.
"It turns out this couple had not got a table two nights in a row, having failed to book, and were so disgruntled about it they slammed the restaurant on TripAdvisor," she reveals. "It is just not on."
Then there is the problem of bad reviews from dissatisfied customers who complain about issues well beyond the control of the hotel and restaurant owners.
In Ronda, top of the list is Fuente de la Higuera, a well-known rural hotel that has long come top in the town and is usually in the Top 10 for Andalucia.
It is a fantastic place to stay which ticks all the boxes.
But just 400 metres up the road is the equally charming Molino del Arco, a beautifully renovated, historic building with huge grounds that consistently scores much lower on TripAdvisor than its neighbour.
When the Olive Press analysed why this was, it found that while both benefitted from customers waxing lyrical about their experience, the difference was in the 10% who complained about access.
Despite being in close proximity, the two hotels are accessed via different public roads, with Fuente de la Higuera having a tarmac road and Molino del Arco a dirt track.
Access, it seems, is clearly a very important consideration for many reviewers on TripAdvisor and is something that can prove the downfall of even the best hotels and restaurants.
In one instance another Ronda hotelier, Rodrigo Ashorn, saw his La Cazalla hotel drop out of the Top Five after receiving a heavily critical review from a punter who got a puncture on his way to the hotel.
"I actually went out of my way to change the tyre for them and was more than sympathetic, but then they suddenly wrote this awful review about how impossible it is to get to us," he explains.
"It is so unfair, it is a public road which is the town hall's responsibility, we have actually spent money on trying to improve it and it really is not that bad.
"At the end of the day it is a rural hotel and we make that very clear, so sometimes you cannot avoid things like that.
"But we have now dropped out of the Top Five and it is damaging our business," he adds.
Despite the site's popularity, not everyone is a fan of TripAdvisor, with some preferring a more traditional approach to finding a bed for the night.
"I am not at all in favour of it," Jaen-based author and travel writer Michael Jacobs tells the Olive Press.
"I would rather use local websites like Dining Secrets of Andalucia or ask people on the street in the city I am visiting than consult TripAdvisor.
"For starters they always miss the eccentric places."
But while there is plenty of negativity surrounding the site, there is no denying the potential commercial benefits to hotels and restaurants which may otherwise remain hidden gems.
As Donso of Vejer's Patria confirms, the website has been very important to her business, bringing 'probably two tables a night as a result of TripAdvisor'.
Whether good or bad, the site is considered a 'bible' for many travellers, meaning a spate of good reviews can drastically increase revenue that may otherwise not have been generated.
And one thing that must be made clear, there are quite a few overlaps – often as much as 50% – between our more objective Olive Press rankings to TripAdvisor's Top Fives.
When comparing businesses of a certain age and ones that have been reviewed hundreds of times, it seems to start evening out.
"I think TripAdvisor is a fairer representation of hotels than restaurants because with a restaurant you only have a couple of hours to get it right," reasons James Stuart, owner of Hotel La Casa del Califa, also in Vejer.
"But hotels might have three or four days to get everything right and fix any problems that a client might have, which is to their advantage."
He adds that restaurateurs and hotel owners should have equal rights to respond to reviews, with current rules loaded in favour of customers.
"You are allocated less characters and the text is a lighter colour when responding to criticism," he claims.
Another important factor in which businesses do well on TripAdvisor is the type of clientele that they attract.
Gary Biston, owner of La Vista de Medina, voted the number one restaurant in Medina Sidonia, says: "Certain restaurants attract clients who are more likely to use computers and put up a review.
"While others are full of old Spanish money and discerning travellers.
"These people do not use computers, they have staff that use computers for them and they just do not review restaurants.
"They recommend them by word-of-mouth to the people they went to public school with."
Luckily though, it seems, travellers are finally getting the message that you cannot rely on TripAdvisor.
As Patrick Reed, from Corral del Rey, whose own hotel scores highly on the site, coming third in Sevilla, explains: "I would never just use TripAdvisor for a holiday. I use various boutique hotel sites and then cross reference by looking at the reviews on TripAdvisor, always reading between the lines."
So perhaps the site has a place, after all.
_ _ _ _ _ _ _ _ _ _ _ _ _ _ _ _ _ _ _ _ _ _ _ _ _ _ _ _ _ _ _ _ _ _ _ _ _ _ _ _
30 Top Hotels in Andalucia according to TripAdvisor:
1. La Villa Marbella, Marbella
2. Hotel La Casa, Torrox
3. Molino del Santo, Benaojan
4. Hotel Los Castanos, Cartajima
5. Vincci Seleccion Aleysa Hotel Boutique and Spa, Benalmadena
6. Casa Grande, Jerez de la Frontera
7. El Cielo de Canar, Canar
8. The Marbella Heights Boutique Hotel, Marbella
9. Hotel Palacio Blanco, Velez-Malaga
10. Hotel Finca El Cerrillo, Canillas de Albaida
11. Hotel La Luna Blanca, Torremolinos
12. Hotel La Fuente De La Higuera, Ronda
13. Hospederia de El Churrasco, Cordoba
14. La Almunia del Valle, Monachil
15. Hotel Casa 1800, Sevilla
16. Hotel Ronda, Ronda
17. AlmaSevilla – Hotel Palacio de Villapanes, Sevilla
18. Apart Hotel Koala Tarifa, Tarifa
19. Hacienda Minerva, Zuheros
20. El Cortijo La Prensa, Rute
21. Hotel La Seguiriya, Alhama de Granada
22. Hotel Don Paula, Cordoba
23. Hotel Puerta del Mar, Nerja
24. Hotel La Fonda, Benalmadena
25. Hotel Claude Marbella, Marbella
26. Hotel Casa Rosa, Benalmadena
27. Cortijo Puerto el Peral, Almogia
28. Santa Isabel la Real, Granada
29. Corral del Rey, Sevilla
30. Hotel Holos, Sevilla
30 Top Restaurants in Andalucia according to TripAdvisor:
1. De Locos Tapas, Ronda
2. Restaurante La Fuente, Benalmadena
3. Tapeo de Cervantes, Malaga
4. Cafe Fresco, Torremolinos
5. The Lounge at Pinoccios, Benalmadena
6. La Montana, Bedar
7. Erase Una Vez, Benalmadena
8. Casa Joya Guesthouse, Velez Rubio
9. Restaurante Patria, Vejer de la Frontera
10. La Mandragora, Calahonda
11. La Vista de Medina, Medina-Sidonia
12. Restaurant Il Girasole, Benalmadena
13. Meson El Sacristan, Ronda
14. El Chaleco, Almunecar
15. Oliva, Nerja
16. Henleys, Sitio de Calahonda
17. La Pampa, Estepona
18. Restaurant Molino del Santo, Benaojan
19. Santorini Restaurant, Fuengirola
20. Splash Bistro, Frigiliana
21. Restaurante Messinna, Marbella
22. Amanhavis Hotel and Restaurant, Benahavis
23. Bijou Bar and Bistro, Marbella
24. Bar Valentinos, Olvera
25. La Oliva, Granada
26. Kate's Cottage, Torremolinos
27. Cala Luna Restaurant, Fuengirola
28. La Pincelada, Sevilla
29. Mulse, Rincon de la Victoria
30. Bar Kiki, Granada
How we did it: 
The Olive Press' team of six journalists used four Andalucian towns as the focus for our study of TripAdvisor. 
For Marbella, Ronda, Sevilla and Vejer de la Frontera we spoke to between five and 10 people who had expert local knowledge, as well as consulting guide books and other websites.
The aim was to create an overall picture of which hotels and restaurants were deemed the most deserving of a Top Five listing, while attempting to remain as objective as possible.
We felt it was important to highlight the flaws and various discrepancies in the way TripAdvisor ranks establishments, and the negative effects this can have on a business.
But we also wanted to acknowledge the positive aspects of the site and how it can help to boost businesses in places which may otherwise not benefit from passing trade.
In some cases as with Marbella's and Ronda's top hotel, it was spot on.
RELATED ARTICLES