WE'VE had the floods and snow… now comes the sunshine and warmth. Dining tables are finally emigrating outdoors again, as restaurateurs around the region take advantage of the balmy early spring weather.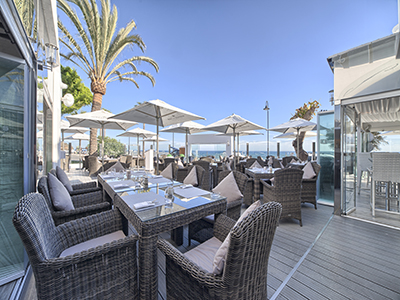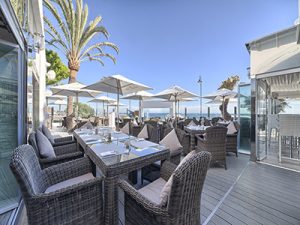 Whether British, German or Scandinavian, everyone is yearning for a day out in the country – or on the beach – with a slap up meal on the side.
As tables in town squares get harder to come by and the beach chiringuitos finally start to open again, it is clear that the alfresco dining season is truly underway. With a tapa in one hand and a chilled drink in the other, you may well ask yourself if there is any place in the world you'd rather be than Andalucia right now.
From the terrace of an old railway hut in Arriate (El Muelle) to the stunning views at El Jardin restaurant in Frigiliana, and from the riverside terrace of Molino del Santo to the beachside garden of Olivia's in La Cala there is so much to choose from. While Easter normally marks the start of the tourist season proper, things are already cranking up in March.
Tens of thousands of tourists are already swapping rainy northern Europe for glowing Andalucia, T-shirt and shorts at the ready. And with record bookings of early flights to Spain already this year, it's going to be a busy one. "Lets face it where else in Europe can you be sitting outdoors in glorious sunshine at this time of year?" asks restaurateur Mona Crites, of charming outdoor dining spot Al Lago, in Zahara de la Sierra, near Ronda. "The spring flowers and blossoms are out, the views, the colours, it feels like you are alive again after a long, hard winter." Dining outside is certainly one of life's simple pleasures in this part of the world. It helps to titillate the taste buds and helps to loosen the tongue.
And in Spain, eating in the aire libre promises some of the best people-watching in all of Europe. With extended Spanish families all gathered around the communal table – grandparents, aunts, uncles, cousins and their immaculately turned-out little ones – you really do see life on a plate!
Whether you head inland to the Guadalhorce Valley, the Axarquia or further afield, there are numerous rural restaurants that have fabulous dining terrace options. Up the coast look out for fabulous Vejer de la Frontera, one of the genuine dining capitals of Andalucia. Here you will find a wealth of great places to eat, but in particular Corredera 55 is amazing, run by a talented young Scottish lass Ellie.
And don't forget the cities such as Sevilla and Cordoba, or Malaga, a growing cultural mecca which has been dubbed 'the new Barcelona' (you read it first in the Olive Press). Even if you're dining 'in' (meaning at home) , shift the dining table onto your patio or balcony and light those candles in celebration of the new season. Just don't blame us when your green with-envy Instagram friends decide to book a table chez vous and descend for the whole of the summer!