CHLOE Glover meets Michelin-ranked Cordobesa chef Celia Jimenez, one of the brightest stars in Spain's fine dining firmament.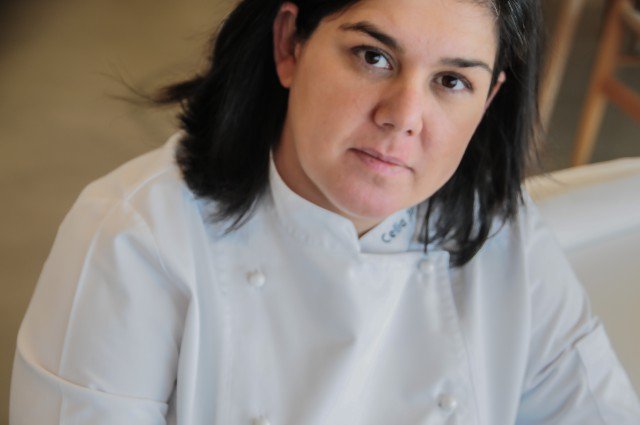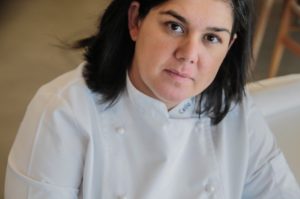 She made history by becoming Andalucia's first female Michelin star chef.
Eleven years on and 41-year-old Celia Jimenez, who gained her stellar reputation at El Lago in Marbella, is still riding high thanks to the popularity of her eponymously-named restaurant in her own home city of Cordoba.
Chloe Glover met up with this most modest of Michelin chefs to learn about Cordoban cuisine and how to get ahead in a male-dominated industry.
In 2006 you became the first Andalusian woman to gain a Michelin star. How did you feel when you received it?
At that time in my career, getting the star was not just an honour, it was a turning point for me. Being the first Andalusian woman to get one gives me a huge sense of pride, a feeling that has stayed with me ever since.
What is your biggest achievement in your professional career so far?
Since I first started in this trade, I always dreamed of having my own restaurant.
Although I have been fortunate enough to be able to put my own mark on the kitchens of the establishments where I have worked, having my own space, especially in my own city of Cordoba, is something I have long wanted. And two years ago that dream came true.
Why aren't there more female chefs in the kitchens of Spain and the world?
There are many more well-known male chefs than female chefs when it comes to haute cuisine. There are female chefs in Spain and Andalucia but many have been in charge of small family businesses.
Entering the world of catering is a big sacrifice because the schedules are tough and there is a lot of lot of weekend and holiday work, which makes it hard to balance with family life.
When the time comes to start a family, women are usually more willing to make sacrifices and give up part or all of their profession, something that a man does not even consider.
If a cook is going to be a father, I assure you that he does not think of leaving his profession to stay at home.
Have you encountered any obstacles during your professional career, simply because you are a woman?
The truth is, no.
I have always worked in very young teams, with people who come from hostelry schools where one talks of 'kitchen professionals' without making a distinction between whether they are male or female.
Women have to prove much more to get to the same level as a man but, fortunately, I have never encountered any unpleasant situation in this traditionally macho world.
Do you believe that professional kitchens in Spain have changed their attitude to female chefs?
In general, in all professional sectors, the work of women is becoming more and more evident. Little by little, women have made their way, not without difficulties, in sectors where the role of man was predominant.
What would you say to young women to encourage them to become chefs?
Cooking is a profession in which you have to make a lot of sacrifices, so you have to like it.
You must see it as a true vocation because everything is not as it is seen on TV, and not everyone becomes a star.
You have to work a lot but if you really like it, it's a very rewarding job because you get to see people enjoying your work, which makes all the effort behind it worthwhile.
How is your own restaurant going, what is the best thing about running your own place and what's your next move?
We are very happy with the path the restaurant it taking, as it has gone down very well with the public.
Cordoba is a very traditional city in terms of cuisine and I was worried that our customers would not understand our ideas or like what we put on the table.
But we needn't have worried. Along with many customers from Cordoba, people visit us from much further afield.
The best thing about having a your own restaurant is that you can do what you want.
The beginnings of a new business are always difficult because you have to find your niche but once there, you can begin to grow and evolve.
Your restaurant has shorter opening hours than others and is closed on Sundays and during August. Why?  
Our establishment is located inside a sports complex, also of recent creation, and in addition to the fine dining restaurant we have a snack bar and terrace where customers can enjoy a beer or an aperitif. The opening times of both spaces are designed to meet the needs of our customers, of course, but also so that our staff can have some shifts which are compatible with their personal and family lives.
What do you like about Cordoban cuisine and what is your favourite dish?
Cordoba has always been a very traditional city when it comes to eating and the recipe books are based on the sofrito.
Most dishes start from this base of garlic, onion, tomato, Montilla-Moriles wine and, of course, virgin olive oil.
My cuisine is contemporary but with a strong base of tradition. Gazpacho is one of my favourites.
What do you aspire to achieve for Cordoban cuisine?
When I left the city I always wanted to return, to contribute something to its cuisine and to help win it the culinary reputation it deserves. I think this is something that all the city's professional chefs are now doing.
Why did you decide to become a chef?
When I was studying I worked as a waitress to make some money but never thought that I would eventually dedicate myself to the world of hospitality as a profession.
I started in the dining room, and when meeting cooks, they talked about La Consula, Malaga's famous hotel school.
I began to realise that what I liked the most was cooking and that I could make it my profession.
What are your own career goals and ambitions for the gastronomic scene in Spain?
In this sense I am quite humble.
I simply hope to keep enjoying running my restaurant, just as I have for the last two years. It is a very personal project, the realisation of a dream.
Recognition is not something that obsesses me.
In the end everything comes down to making sure that your customers are satisfied and that encourages you to keep up your game.