SUPERCHEF Ferran Adria has created a new beer with his brother Albert.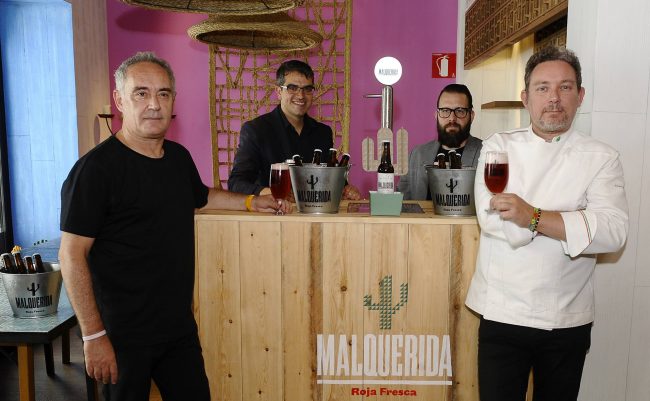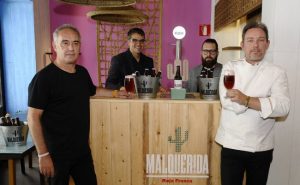 Malquerida, a dark red brew, is designed to compliment Latino cuisine.
It comes as dishes from Mexico, Peru and Brazil are trending globally, but particularly in Spain.
"In Spanish restaurants and bars, more ceviche is typically eaten than tripe," says Ferran Adrià, who added that the growth of Latino food is now 'unstoppable'.
Albert, the younger of the Adria brothers, has established their gastronomic project elBarri in the Barcelona neighborhood of Paral·lel, an area where he has set up a number of restaurants already: the world-famous Tickets, vermouth bar Bodega 1900 and the cutting-edge Engima, along with Mexican restaurant Hoja Santa, taco bar Niño Viejo and the Japanese-Peruvian fusion eatery Pakta – and Malquerida will be served at all of them.
Meaning 'unloved', the name comes from one of the best-known works in Spanish theatre by Jacinto Benavente.
The strategy is to raise awareness of the tipple through restaurants before distributing it for general consumption at no more than €3 a bottle.
The Adria brothers have been planning to launch a beer for many years, but it was only in 2016 that they had the time to begin their experiment.
"It's going to be difficult not to love it," says Albert, describing Malquerida as perfect not only for spicy food and mixed flavors, but also Spanish favorites such as boquerones and mussels.
"This beer cleanses fat and contributes acidity," he says.