THE surge in Chinese demand for jamon iberico is threatening to outstrip the supply, risking steep price rises.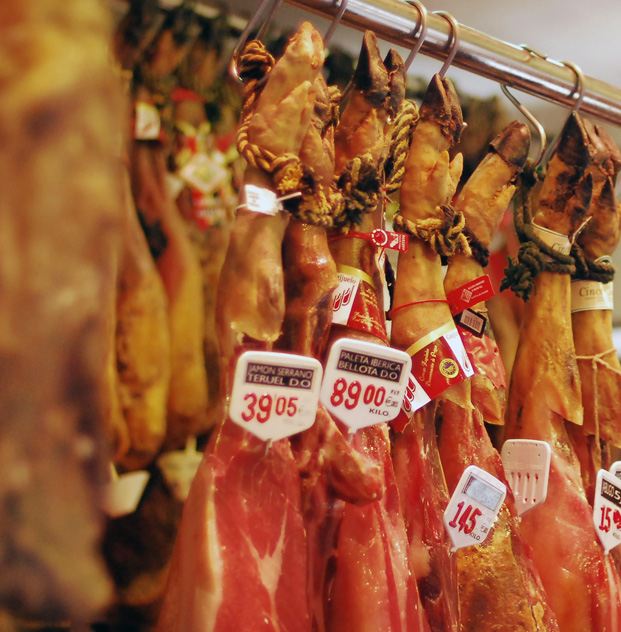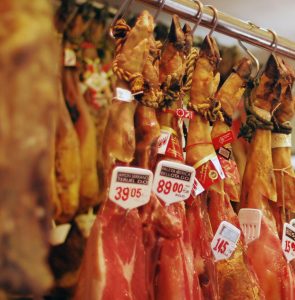 The recent lifting of import restrictions has allowed top-of-the-range ham to find its 'rightful place in the market, alongside caviar and truffles', René Lemée, the head of exports for the famous Cinco Jotas brand, told El País.
The problem is that the best ham takes years to produce and, as demand outstrips supply, it is pushing up the price by as much as 10%.
A 7.5kg leg sells at between €150 and €600.
To be defined as jamón ibérico de bellota(acorn-fed Iberian ham), which is what the Chinese want, it must first come from Iberian blackfoot pigs, or from 50% crossbreeds.
These pigs must then spend several months of the year roaming the dehesa, a pasture planted with oaks, feeding on grass and acorns.
There is a relatively small number of dehesa areas and each pig needs about two hectares to fulfil its needs.
Once slaughtered, the animals' legs are plunged into vats of salt and hung and dry-cured over a range of temperatures for a minimum of 36 months, with the best hams cured for about 48 months.
"It's inevitable that the price in Spain is going to rise," said Roberto Batres, director of Shanghai de Delaiberia Gold, which exports ham, wine and olive oil to China.
"The companies licenced to trade in China don't have enough jamón de bellota to meet Chinese demand."
To cope with the demand the Chinese have started importing raw frozen pork from Iberian pigs and curing the meat themselves, although Batres says the product is excessively salty.
"They have even established a ham-cutting school in China and a professional association," said Batres. "That's a sign of how far the product has penetrated the local market."