Andalucian city hoping to win Spanish 'Gastronomic Capital' title
16 February, 2018


SAVE OUR TERRACES: The Olive Press stands with Santa Catalina to save vital terrace space
20 February, 2018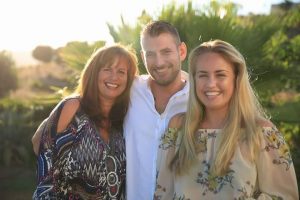 A CHEF that cooked for Prince Charles and Kate Moss features on Channel 4's new series of 'A New Life in the Sun' following his journey of opening a restaurant in Andalucia.
Joffrey's Las Mimosas in La Cala de Mijas, is owed by french chef Joffrey Charles, 28 and his partner, former Irish TV stylist Lisa Burgess, 50, who realised their dream after fears of the British economy and Brexit persuaded them to move to Spain.
"I've never run a restaurant so I had to google lots of things, and when you are being filmed doing something that you don't know how to, it can be difficult," Burgess said.
"It sounds easy but you have to be very prepared to work your ass off, the first year you are having to dig so deep, you feel like you've gone three rounds with Mike Tyson every day."
Despite the hard work the couple are loving their new life in Spain plan to stay here for life.
"This is the hardest job I have ever had but we have met some incredible people and had some incredible times."
You can watch the couple's progress on Channel 4.