Fuente La Camacha, Partido del Rio el Terral, 29180 Riogordo, Málaga
Tel: 696 18 33 09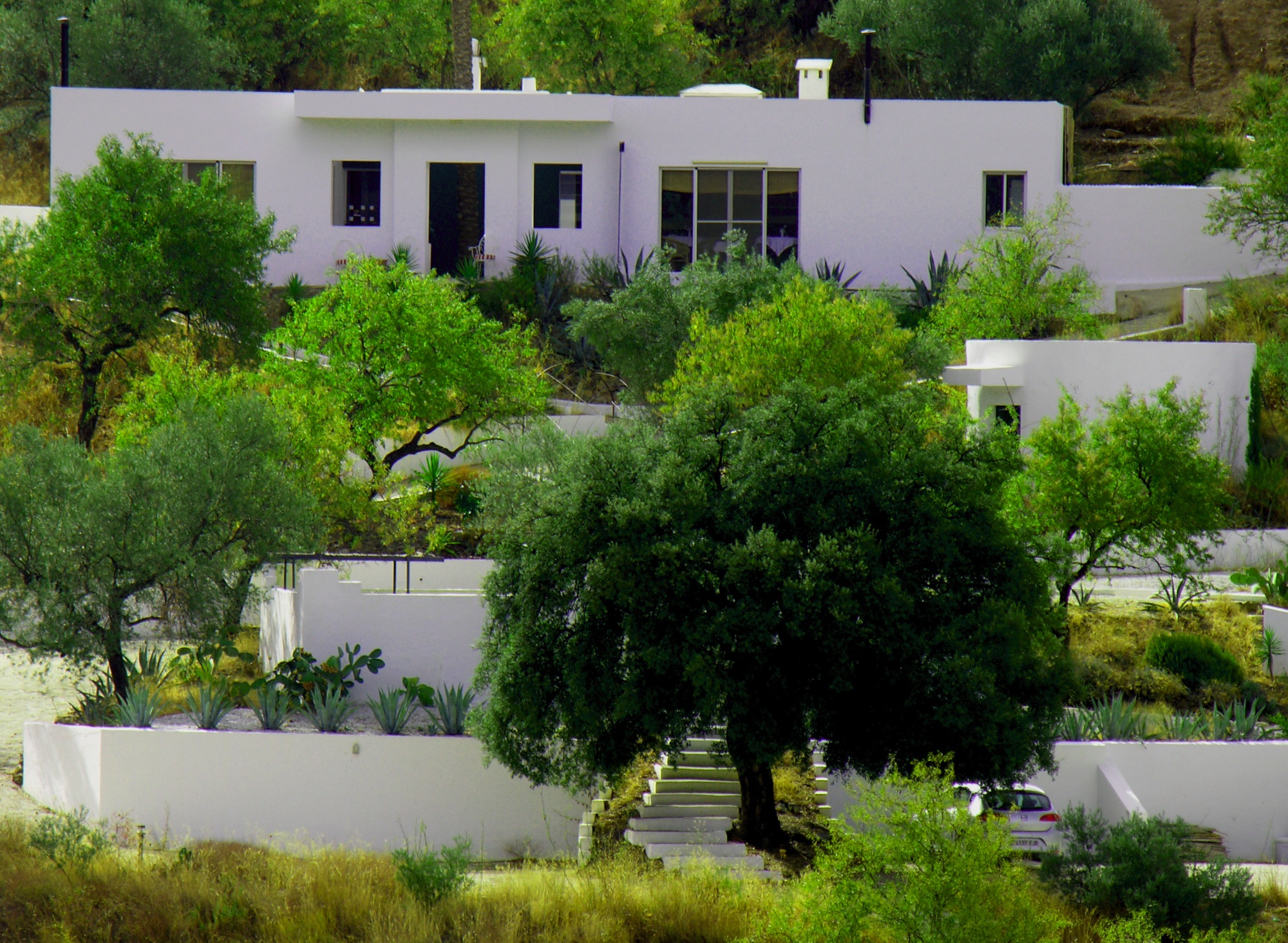 IF you are looking for somewhere to combine fine food with fantastic lodging then this is it. Come for a weekend and you won't want to leave. Fountainhead couldn´t be more different to the typical Costa sprawl.
While just half an hour from the bussle of Malaga airport, here the only sound is the tinkle of goat bells and the breath of wind through ancient almond and olive trees. You know you are in for something special the minute you turn off the main road.
A five minute ascent on a dirt track, once you have parked your car, you are led on a series of seductively lit paths, through Zen gardens and circular holes in walls, to the bosom of the operation; a bunker of style and simplicity.
Designed by architects Peter and Helen Jewkes, Fountainhead is a tour of good taste. And luckily the taste side is strong both design and culinary-wise. Having run a successful restaurant in the UK, Helen knows how to cook. Something of a Svengali, she makes everything from scratch, as well as all her own soaps, shampoos and jams.