Finca La Cónsula S/N. Churriana 29140 Málaga, Málaga, España
Tel: 952436026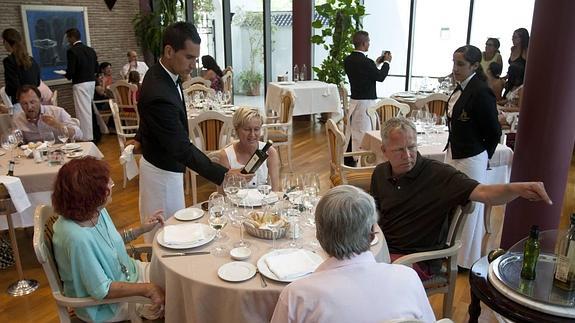 THIS is where it all begins. And what a future Andalucia holds, if this is where its chefs learn how to cook. An all round wonderful place to come for lunch, the cookery school of La Consula opened in 1991 in one of the Costa del Sol's most charming buildings.
A quail's egg throw from the back of Malaga airport, La Consula is named after the wife of the Prussian consul, who created this bolthole in the hills above Malaga in 1856. Famed for her green fingers, it sits in a hectare of stunningly wooden gardens full of mature trees from around the world.
Arriving up a grand sweeping drive, the Italianate-style villa still has a flavour of its heyday in the 1950s when it became one of the coolest hangouts in Spain.
Owned by a wealthy American, it was here that writer Ernest Hemingway celebrated his 60th birthday and where David Niven, Vivienne Leigh and Lawrence Olivier would frequently drop in.