Calle San Pedro, 36, 21200 Aracena, Huelva
Tel: 959 12 60 13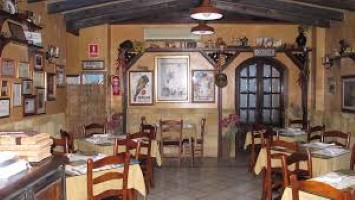 ONE of the only restaurants in Andalucia to be certified organic by Spain's equivalent of the soil association CAAE, it is easy to see why. Run by livewire Manolo, he is constantly on the hunt to find the most exciting ingredients and new dishes to wow his customers.
This means he changes the menu by the week and prides himself in the quality of his produce, which included easily the best wild 'Boletus' mushrooms in Andalucia. He has an impressive 'caza' hunting menu, when in season, which includes a carpaccio of mountain goat with foie gras, olive oil and lime and an amazing arroz with game birds.
A pleasant place to eat, it is always busy on weekends and is the sort of place where the locals always seem to be blocking the tables. A good sign ultimately.