Playa del Dedo, s/n, 29018 Málaga
Tel: 952 20 68 26 | cateringeltintero@gmail.com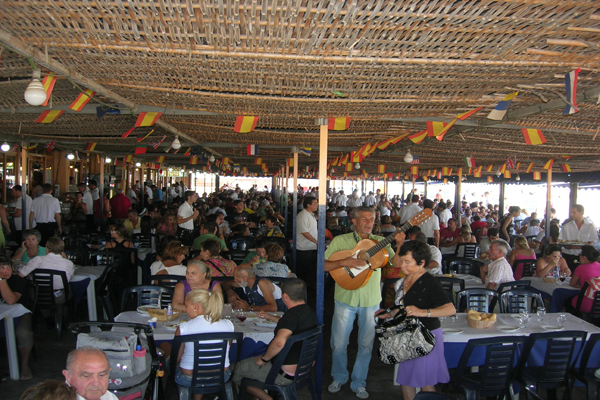 BILLINGSGATE fish market: eat your heart out. For noise and quality of fish, Tintero II comes out tops by a mile. Not only some of the best fresh fish in Andalucia, but also – without a doubt – some of the best value.
The statistics are impressive. More than 30 types of fish, 1000 of punters on a good afternoon. This place is extraordinary. Something of an aircraft hanger, right by the sea in an old fishing quarter, the dozens of waiters kick up a wall of noise not far off that of Malaga FC on a good evening.
The flamenco guitarists and African trinket salesman only add to the cacophany. This is certainly not peaceful and can hardly be called romantic, but as a spectacle, principally on the weekends or bank holidays, it is great fun.