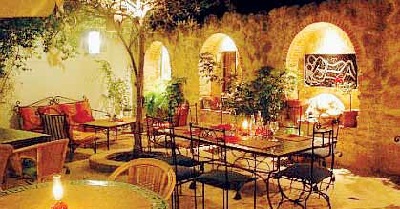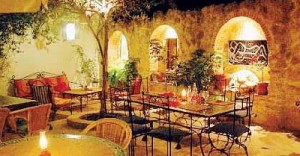 By Jon Clarke
LITTLE by little Vejer de la Frontera has become one of Andalucia's culinary points of reference.
Like a slow-cooked pork belly, the beautiful white town has slowly fused the ingredients together to rival anywhere else in the region.
I have never eaten badly in this gastronomic paradise and both in the town and in the nearby villages of Patria, La Muela, Santa Lucia and Canos de Meca there are at least a dozen eateries that would do well anywhere in the world.
And the bottom line is; if the food's not good enough, the restaurant won't survive.
"We set the bar high," explains James Stuart, boss of celebrated hotel and restaurant La Califa.
"There is plenty of competition between restaurants and all of us keep taking the level higher in order to get ahead."
So what has made this small Cadiz town into such a foodie Mecca?
Much of it is due to its nearby surroundings, which produce some of the best quality ingredients in the world.
The obvious examples are sherry, fish and the wonderful pork and beef from the classic brown 'retinto' cows, which you often see wandering around the nearby hills.
Of course the amazing blue fin tuna, caught nearby in Barbate, Zahara and Conil, is spectacularly good and the vegetables available from the huertas near Conil are also of a high quality.
Another reason for its culinary success is down to the types of tourists who visit the town, which has seen a distinctly better heeled crowd than its nearby rivals on the Costa del Sol.
"And best of all, they come all the year round," explains Pablo Brea, who swapped his advertising job in Madrid a year ago to open the restaurant Vera Cruz in the town.
"We don't just rely on beaches," he explains. "And many of the people who visit are keen food lovers, who come here specifically to eat."
This is certainly the case and the huge mix of restaurateurs, who herald from France, Denmark, Britain and the north of Spain have helped to put together a rich and varied offering for them.
Frenchman Damian Giroud at long-running La Brasa de Sancho typifies the mix.
He and his wife Pepi have turned their elegant, historic home into a delightful dining experience, highly rated on Trip Advisor.
"We hope we know what it is that makes people's holidays great, good service and, above all, good food," he explains.
His near neighbour Javier Duenas, at newly-opened Garimba Sur, which takes up a quarter of the emblematic Plaza de Espana is also understandably doing well, with a fine mix of ingredients and style.
Having studied hosteleria in Madrid he is one of the key reasons the town took off as a culinary destination.
"It all began in the late 1990s when Javier and his partner opened their famous restaurant Trafalgar," explains Stuart, whose stylish hotel Califa conveniently put up the new influx of foodies across the square.
"It was the start of the food revolution and we opened our restaurant in 2002 to give them some competition.
"For me the three key points of reference for Vejer's culinary success are Trafalgar, Califa and Castilleria, run by Juan Valdes, who is a very good chef."
But it is on the outside of town in the most obscure of locations that the bar is really being pushed higher and higher.
Take a ten minute drive up to Patria to find out why Tomas and his lovely wife Ase are currently topping all dining polls.
A stylish spot, overlooking fields down to the sea near Cadiz, the ambience is second to none.
While the menu is compact, the regularly-changing specials are becoming increasingly experimental and always look delightful.
"A lot of our success is the fact that we use so many vegetables," explains Dane Tomas, who lives next door with his family.
A laid back chap, who spends his spare time surfing, he sums it up perfectly: "We know we have to constantly evolve and create new things if we are to keep up with the excellent quality in town."
Later this year they will have their first book published on their success.