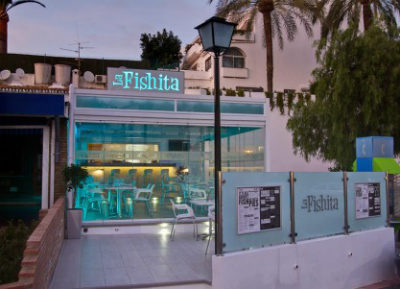 EXCLUSIVE by Gemma Wilson
A SCATHING review of a Marbella restaurant has been removed by TripAdvisor, over claims that it was posted by a rival.
The posting, labelled 'Awful!!!!', has been deleted from a stream of mostly good reviews of Nueva Andalucia restaurant La Fishita.
In the rare move from Tripadvisor – which has come under a lot of criticism in Andalucia since the Olive Press ran an in-depth study last month – the post was deemed as 'violating' its policy.
Restaurateur Tony Lee was pleased with the result having made an angry appeal to the company last month.
He insisted the review was out of context and could only have been written by a rival with good knowledge of the restaurant.
"Alarm bells rang as it was obvious the review was written in a way that suggested inside knowledge of running restaurants," explained the Londoner.
"People have disappointing experiences for a number of reasons," he explained.
"But when a first time customer is critical of every single aspect of running a restaurant it is very suspicious."