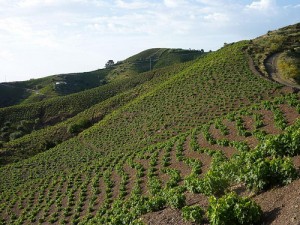 THE Axarquia was producing top quality wines way before Rioja and Ribero del Duero got into the mix.
Indeed, in 1933 the region became the first in Spain to have its own DO – or denominacion de origin.
But the area can also claim to have one of the longest traditions of winemaking in Spain, with vines first being planted by the Phoenicians up to 3,000 years ago.
They were later heralded by the Roman poet Columella, and back in 1502 the Catholic Monarchs were so keen on the fabulous sweet wines that they took the first known measure to protect the regional wine from imported products.
A century later Malaga wine producers formed a guild, the forerunner of today's 'consejos reguladores' (control boards).
It came about just as the wines started to become fashionable abroad, particularly in the UK from the 17th century.
At the time, there were said to be around 14,000 wine presses in Malaga and – along with Jerez – many British merchants moved to the area.
Evidence of their success can still be found, for example, at Venta Galway, high in the Montes de Malaga hills, named after an Irish merchant who settled there then.
But, as was the case in many European regions, the industry was destroyed by the phylloxera bug that arrived in the late 19th century. It wiped out the vast majority of vineyards and the amount of land under vine dropped from 100,000 hectares at its peak to just 6,000 hectares today; many for raisins or eating grapes.
So the crucial work being undertaken by a number of companies today to make the sweet wines fashionable again is vital as a dynamo for the region.