It's a true melting pot from authentic to creative cuisine in the Serrania de Ronda, writes Dining Secrets of Andalucia editor Jon Clarke
AFTER a day's sightseeing or a bracing mountain walk there is nothing better than a fabulous restaurant or tapas tour. And Ronda has the lot, from authentic tapas bars to creative restaurants, burgeoning with the celebrated local produce, including amazing cheeses, mushrooms, fruits, nuts and vegetables.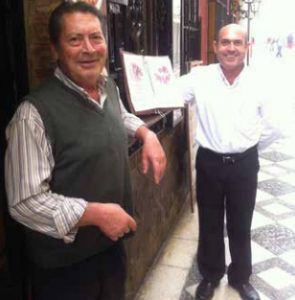 The best, include longstanding winners, such as Pedro Romero, Casa Santa Pola and soulful Almocobar, while the rural delights of Molino del Santo, Molino del Puente and El Muelle continue to take the biscuit. Up in Ronda check out authentic Porton – an institution – run by two friends Javier and Pepe for the last 40 years.
Here, you will find my favourite Ronda tapa, the wonderful quails egg with ham on toast. Across the bridge in the emblematic town hall square look out for Meson El Sacristan run by friendly Antonio. It has Roman ruins in the basement and easily the best steaks in the town, cooked on a wood-oven.
For history and tradition head to Pedro Romero, opposite the bullring, which is wall to wall in bullfighting photos and posters. Run by brothers, including Tomas, one of Spain's top sommeliers, you should try the fantastic rabo de toro and let him select the wine.
For views and ambience Casa Santa Pola comes out tops, sitting literally in the famous tajo gorge. Run by livewire Catalan chef Ignacio you will always be spoilt for top quality ingredients and some magical cooking skills.
Another great new place is Siempre Igual in the new town where an entire family keeps up the standards. Another long-term stalwart is the three decades old Almocobar, a true Dining Secret, which ticks just about every box for atmosphere, service, food and wines, including just about every Ronda wine, some two dozen at least.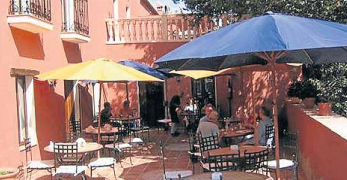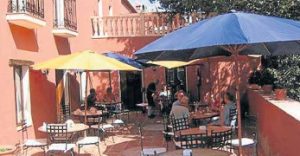 Meanwhile, ex-Almocobar stalwart Antonio has moved to the charming, authentic spot El Pino in a nearby side street. A classic hole in the wall local, Antonio is charm personified and his tapas, including an amazing spinach and chicken burger, were fabulous. Outside Ronda several great places stand out. At La Cascada, at hotel Molino del Puente, you will find chef Ian Love, who has been winning plaudits for his tasty creations for many years.
Charming
It's a charming spot with an amazing terrace in good weather and atmospheric inside for cold winter nights. Another genuine success story is El Muelle, in Arriate, which finds clients driving for hours just for lunch. For many years 'Number One' on TripAdvisor in Andalucia (out of nearly 20,000 restaurants, although the algorithm has now changed), a trip to this converted train storeroom is an absolute must. Dutchman Frank Rottgering is the perfect host, while local chef Isa from nearby Alcala del Valle, is a whiz in the kitchen, creating stunning food at fabulous prices.
Another amazing rural spot is Molino del Santo, which comes out tops in so many ways, for views, location, food and service. And it's hardly surprising, counting on 30 years' hard work from owners Pauline and Andy, who are constantly improving its offering and never scrimp on quality.
Meanwhile, local chef Alberto just keeps getting better, and the menu changes by the week and there are always plenty of twists and flourishes. Expect excellent local wines, mostly local and seasonal produce and easily the nicest outdoor dining terrace one can imagine. Booking is essential.
Another amazing restaurant, Al Lago, sits just over the border in Cadiz province. Set up by talented chef Stefan Crites, from America, and his wife Mona, from the UK, you will be spoilt for local ingredients, including venison, wild boar and mushrooms and the views across the stunning Zahara lake are very difficult to beat.