YOU head over the hill past the motorway and half built urbanisations and enter, quite literally, a paradise. The secret valley is full of stunning country farms and estates and the backdrop is a rolling sea of hills. It is here you will find La Cala Resort and spa, one of the coast's most exclusive hideouts and probably the best golf hotel in Spain.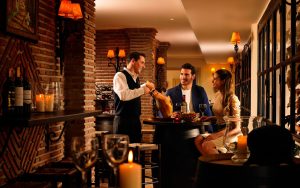 Counting on no less than three courses, it is little surprise to learn that its fantastic facilities have been used by England football teams, not to mention Everton, Steaua Bucharest and Zurich Grasshoppers. There are grass football pitches, a large gym, but most importantly an overriding sense of nature and peace, with stunning views to faraway mountains and Mijas village in the distance.
The charming four star hotel has an amazing spa, reminiscent of the best in Thailand, and an excellent range of well appointed ooms, most with amazing views across the valley. Even better, after a hard day's pampering – or activity – you don't need to go far to eat. There is a great choice, ranging from the La Terraza restaurant to the more informal Bodega next door, where I tested the excellent new tapas menu, which couldn't be more complete, taking diners through the very best of Andalucian cuisine.
Prepared by a team of talented chefs, led by Ivan Alvarez and German Montes, there were some delicious standouts … and even a few firsts for this seasoned food writer. In particular I enjoyed the variation of two salad dishes, one with quails eggs and prawn, while the turbot with cod roe was really tasty.
The generous tapas came thick and fast and were washed down with a good mix of wines by the glass. Cooking for hundreds of covers a day is a daunting business, which is why the two talented chefs – who have worked around Spain at restaurants including Arzak and EME Fusion – spend hours getting their planning right.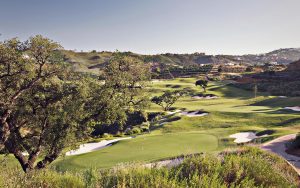 It is the third time I have run a rule over the food of head chef Alvarez, who I had checked out in his first month at the restaurant three years ago. And he has thankfully matured well.