WHEN entrepreneurs Thomas Weller and Hugo German found a hidden overgrown garden in the heart of Mijas pueblo, they knew instinctively what to do.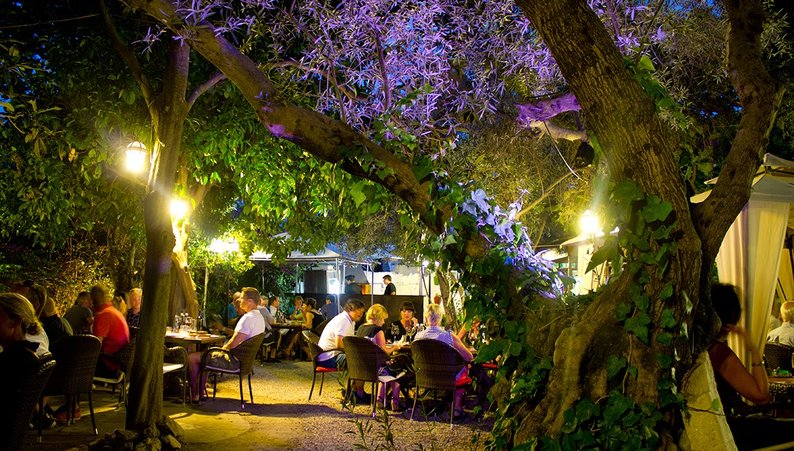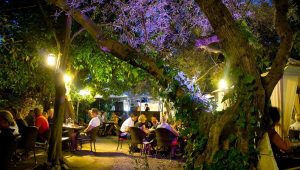 Clearing out the brambles and rubbish, they shipped in tables and turned it into a tea rooms with tapas and waited for the world to beat a trail to their front door. But it wasn't until they changed the concept to an Argentinian-style bbq three years later that Aroma Cafe & Secret Garden started to make money. "It was a very tough few early years," explains Argentinian Hugo, 54, an engineer, who first arrived in Mijas in 2004, via a short stint in Mallorca. "And it wasn't until we got the concept right that things started to work.
"Finally we created the bbq out of a recycled staircase and suddenly it went wild," adds the father of-three, who moved to Spain when his agricultural business in Buenos Aires suffered during the deep recession of the late 1990s. Since then they have invested more and more in the remarkable gardens, which are a must-visit, if only for a glass of wine or coffee. "We wanted to create a sensation, something visual, not just a place to eat,"Hugo, who met Thomas, while renovating a couple of shops for him.
The pair have since opened two more restaurants together, Meguinez Grapevine Patio in 2013 and Latitud 36 fish restaurant in 2014, with Canadian Thomas opening a tapas bar Tapintxos last year and a new Italian restaurant this May (which used to be Bana Bana). Thomas himself is known for quite a few firsts of his own, co-pioneering the Costa del Sol's first ever sushi bar in 1998 and creating his own eco-cosmetic company WE Weller Ecology, which sells from his three shops in the town.
The 45-year-old father-of-one collectively employs around 60 local workers and is constantly on the move, looking to improve his products and restaurants. "All our places offer good food, good service and simple, good ingredients. It seems to be a winning formula," he explains. How funny then that he had never even heard of Mijas when he arrived from Canada to work in the Swiss Alps as a ski rep in the 1990s.
Spotted
Literally coming across the old town centre by chance on a break, he quickly spotted a gap in the market and, along with business partner Hugo, had the gumption to go for it. "We have been really lucky," says modest Weller, who gets his cosmetics made between workshops in Madrid and San Sebastian. "Mijas' culinary scene is getting more and more exciting all the time.
When I arrived here 20 years ago, there were a lot of over-priced places, charging tourists twice as much as the hidden away places but now there are a many great places to eat." He was first enticed over here with an offer of setting up a photography company on the coast. The business was an enormous success, in particular taking pictures of golfers and golf courses.
Weller's first boutique venture was the opening of 'Mariposa' in 2001, a little shop that now nestles among the two further boutiques and clutch of restaurants that make up his business. "The key to everything is being different. We're always looking for new designers, products and names that don't exist here yet," he explains. He continues: "I remember being terrified at the idea of spending 75,000 pesetas (€450 euros) a month on a shop.
It seemed like a huge amount of money at the time," he continues. Following the success of Mariposa, Weller opened the largest candle shop on the coast nearby and then a shop selling handbags and costume jewellery. He puts his ability to run so many businesses in one place down to being able to walk between them and his excellent team. "I think it's good to be involved with lots of very different projects, and to always be taking on something completely different," he says. "That way, if one thing starts to lapse you can always rely on the others."
Retail in Mijas did take a hit during the recession, but Weller maintains that across his businesses 'we were too busy for the crisis'. He said: "We have been so busy throughout it here on the Costa, we have been very privileged but, of course, feel terrible for those who have been going through difficult times."
Weller insists he rarely makes concrete plans for the future, putting his success down to being fortunate with timing and working incredibly hard… "Mijas is the best place on the Costa del Sol," he said. "I'm very proud to say that this little town stood up strong in the crisis, because of everything that it is. "And despite the waves of foreigners that come and go, Mijas hasn't lost its soul or character. It's still just the same as when I first arrived."