IT is perhaps telling that global superstar Michel Roux Jr named Mijas as the town that inspired him to take on the world, taste buds first.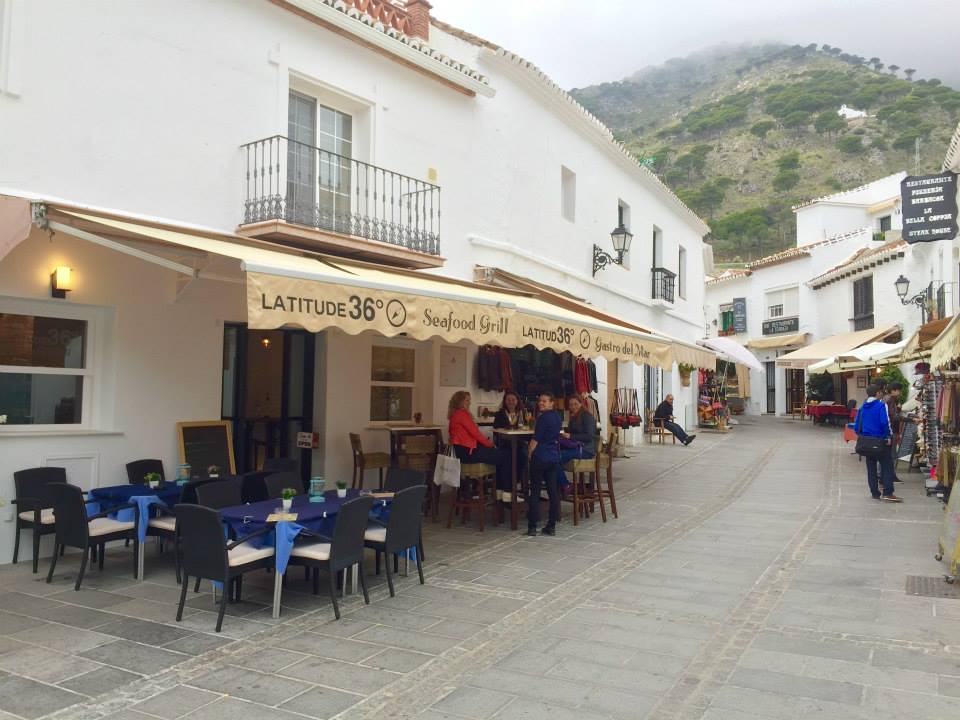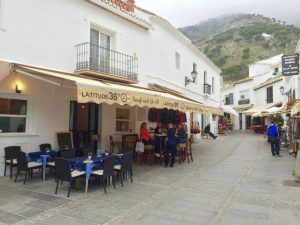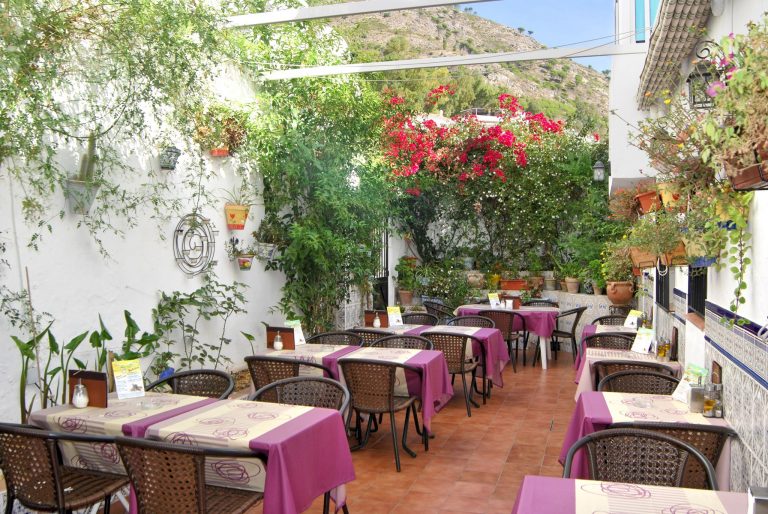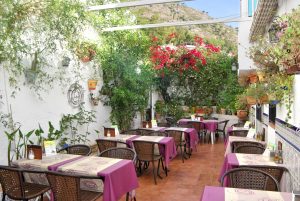 The Anglo-French owner of London's two-Michelin-starred Le Gavroche visited the pueblo with his family, where he tasted things he had 'never tasted before'. While on a summer holidays with his parents they drove all the way to Mijas, 'that's a heck of a long drive – but I remember tasting things I'd never tasted before'.
He continued: "I got a great big chunk of honey in the comb and was baffled as to how to attack it. I ended up just scraping and sucking it. I had orange juice, too – made with fresh, real, squeezed oranges." It is a legacy that thankfully to this day has been continued, in particular in La Cala de Mijas, where three famous restaurateurs Steven Saunders, Elliott Wright and now Joffrey Charles are vying for top spot.
As occasional Olive Press columnist Saunders sums it up succinctly. "It is a very exciting change and well overdue to create a foil to the dining scene in Marbella." Certainly the trio of Little Geranium, Olivia's and Joffrey's own name joint are getting better and better  by the month, and up in the village things improve at the same rate. Up in the pueblo you have an equally exciting range of restaurants and new places seem to open by the month. But one well established stalwart is Restaurante La Reja, which is charm personified and has an amazing dining terrace looking over Mijas and the faraway hills.
Run by Manolo and his wife, it has a simple good value menu, described as 'traditional Andalucian kitchen', and expect to eat delicious aubergines in honey, perfect steaks and the freshest fish. Next door, look out for La Bella Coppia, an Italian, which has been run by Pedro for nearly three decades and just gets better and better. The place has a great range of pasta and pizza dishes, but in particular specialises in steaks and quality meats, cooked on the amazing grill.
Also be sure to look out for the oasis that is known as the Secret Garden, which sits behind its more typical white-walled sister restaurant Aroma. This amazing garden is a delight to kick back and dine in good weather and the menu is a nice mix of authentic Iberian dishes alongside Argentinean fare – particularly steaks – thanks to co-owner Hugo.
Part of a group of restaurants owned by Hugo and his business partner Thomas Weller, make sure to look out for Taberna Meguinez (which means 'Are you winking at me?') which has an excellent menu, as well as Latitud 36, a great fish restaurant. You should also look out for Tapintxos, which is inspired by Thomas's love of the north of Spain and soon to open a new Italian.
Down on the coast there are some terrific places to eat. The most exciting new ones include Joffrey's and the Blue Marlin. Classy Joffrey's involves the well travelled French chef Joffrey Charles, and a wonderful mix of exciting French inspired dishes, such as balls of foie served in a hazelnut crust with figs, and scallops served with slices of bacon, with capers. His bubbly partner Lisa Burgess and her daughter Georgia look after the guests with aplomb.
Having dipped into his turbot with fennel, and panna cotta with passion fruit I am going to put my neck out and say there is a very real chance, should everything go his way, that this man has Michelin star written all over him. You read it here first. Just up the coast, check out the fabulously tasty Blue Marlin – the only 'northern Europe- an fish restaurant' in the area – run by Alison and Steve Hyatt, who are hard at it preparing stews and dishes hours before opening.
And there is more at wonderful El Oceano, a hotel restaurant right on the beach. New chef William Squires has worked around the world, including at Joel Valvason's famous Australian restaurant and has a great repertoire, whether it be fish or meat, with his handling of Asiatic dishes skillful in the extreme. And of course you have Little Geranium which has been winning consistently good reviews since opening two years ago and no surprises, chef Steven Saunders being as passionate about food as he was when he served up celebrities including David Beckham, Rihanna and even the Queen, when running a trio of restaurants in the UK a decade ago.
He is a huge purveyor of organic produce and a firm believer in seasonal produce. Expect miracles with pork, tempura prawns in a Japanese dip and some magic with rice. Plus a lot lot more. For a totally different experience head to Olivia's, the most stylish restaurant opening of the last year, just around the corner on the beach.
Here, TOWIE star Elliot Wright has invested three million creating the ultimate dining experience. With fantastic sea views, stunning decor and a menu to match, this is an excellent addition to the Mijas dining scene and contrary to popular belief Elliot is actually a very experienced restaurateur and knows how to deliver.
For yet another completely different style, head 400 metres inland to find the fantastic family-style Ole restaurant, where Juan Gomez has been on the go for 23 years. Juan is a charming host – speaking perfect English – while his son Victor is equally friendly and both put a great emphasis on fresh ingredients, much from their finca near Ronda. "I buy all the meat and fish and go shopping every day to the local markets to find the very best ingredients," explains Juan. "And price/quality is the key to my success." Expect to eat fantastic stuffed red peppers, delicious lettuce hearts with anchovies, and great salmon cooked in a spicy dill sauce.
Looking for somewhere else new? Why not try the great wine and tapas Tapavino, which can be found up in Calahonda and is incredibly busy. This is no surprise with Brit Craig Hyatt and Canadian wife Robynne running a tight ship that is not surprising given their hotel and restaurant back- ground. The pair worked for the Renaissance and Vintage Hotels groups in Canada and were frequently dealing in complex and detailed wine lists. You'll find a good mix of tapas here to go with dozens of wines by the glass. Sit on the great dining terrace and watch the sun go down if you get here early enough.
Last but not least if credentials were needed to run a wine bar, owning your own vineyard would certainly help. And the owner of Pura Cepa on La Cala high street Bernardo Diego Pullido, 30, has three, including one nearby in Mijas. What began as a wine shop is now one of La Cala's finest places to tapear and, of course, drink wine. There are always more than 40 wines by the glass and around a dozen fabulous tapas to dip into.