I AM sucking the brains from half a dozen crimson red 'carabinero' king prawns, while sipping on a splendid Rosso di Montalcino.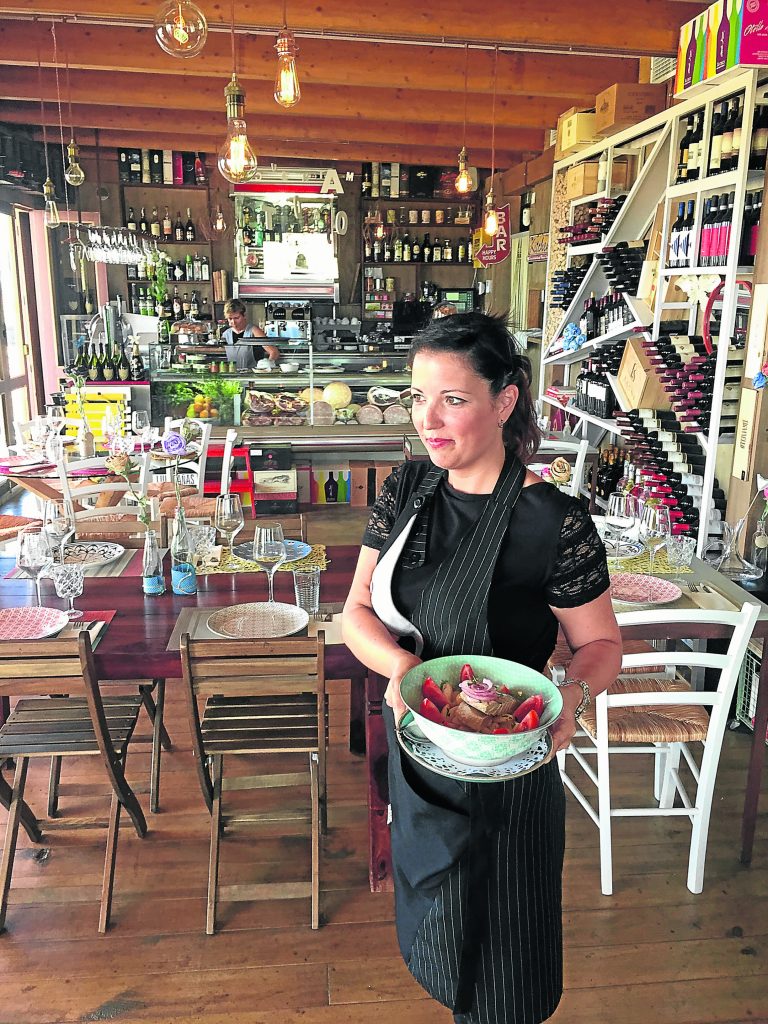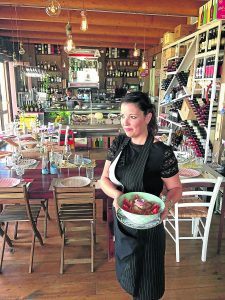 In front of me 100 kites bob up and down, almost in time to the strains of cool Brazilian music, while all around hipsters and hotties chow down and sip on cocktails. Backed by umbrella pines and over-looking miles of stunning sand dunes – not to mention a backdrop to one half of the legendary Pillars of Hercules in Morocco – could anywhere beat Osteria del Sole for lunch?
With a splendid list of fresh pasta made every morning, an amazing selection of fish dishes and an Italian wine list to put three quarters of Tuscany's eateries in the shade, I was in foodie heaven.
I would happily have eaten lunch and dinner here, after a tour of the kitchens, where a team of female chefs were beavering away in preparation for lunch service. Everything is made from fresh and the team of trendy waiters, all bearded up in jet black uniforms, were enthusiastic as me.
I had been tipped off from my pal James Whaley, owner of the nearby Hurricane hotel, that this was the best new spot to eat and he rarely gets it wrong. Nor did manager Stefano, from Bologna (the Italian one, not the nearby village of Bolonia), who is extremely knowledgeable on the local food scene, and more or less chose my lunch.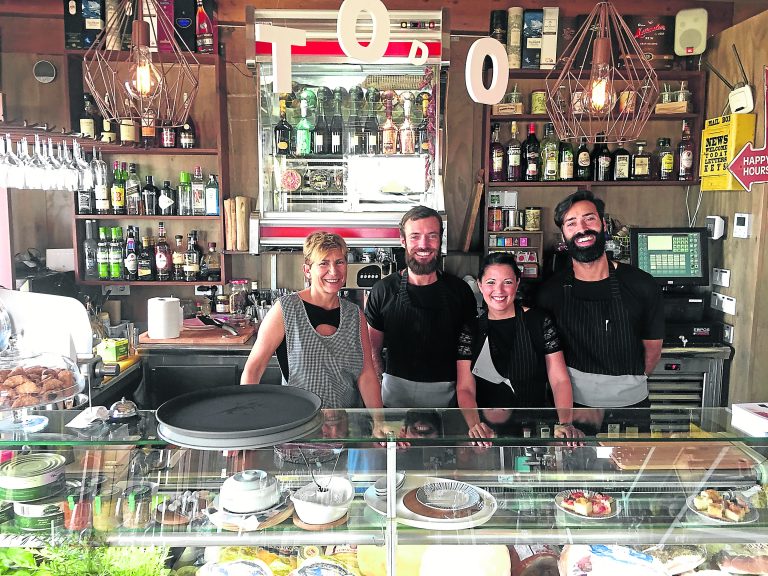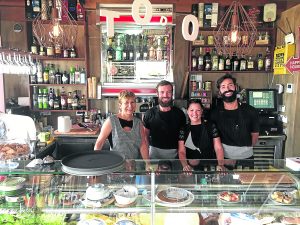 He guided me first to the wonderful 'ahumados de Barbate' starter, which at first didn't appeal, but on arrival sent shivers of joy up my spine. Beautifully served with crusty bread and three delicious home-made butters of lemon, black garlic and onion, this blackboard-and-slate combo included smoked tuna, cod and sardines.
Another starter Crescentine, a fried flat bread, was tasty, while the tartare of carabineros from Galicia, served with capers and a small salad can only be described as 'de puta madre', or 'the bollox' in English, to coin an appropriate term given the owners. Each dish is carefully explained and the pasta menu was broken down into sections of spaghetti, passatelli, ravioli and mezze maniche.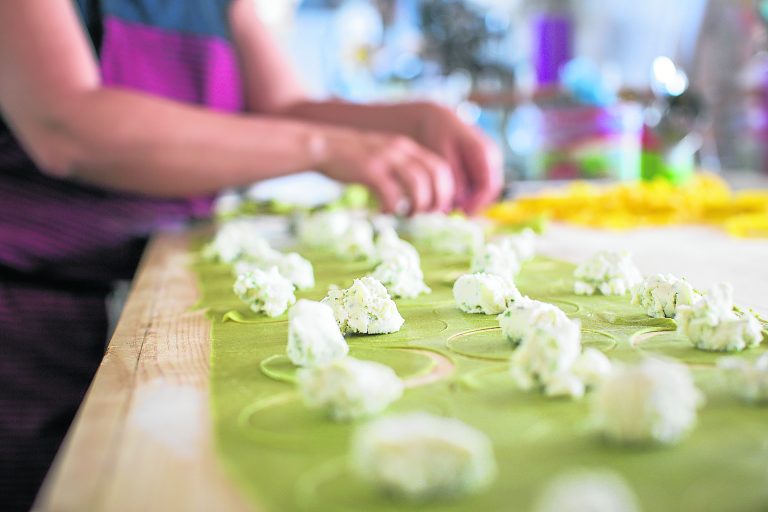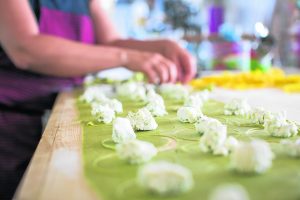 Again I was led to the Tagliatella del Corsaro which came with Italian speck, cream and a tabasco sauce, all flambeed with vodka. And again plaudits to Stefano, who got it spot on. There was a decent mix of fresh fish and meat dishes, but I was mostly blown away, being the operative word here in Tarifa, by the amazing wine list, easily one of the most complete in the Tarifa area.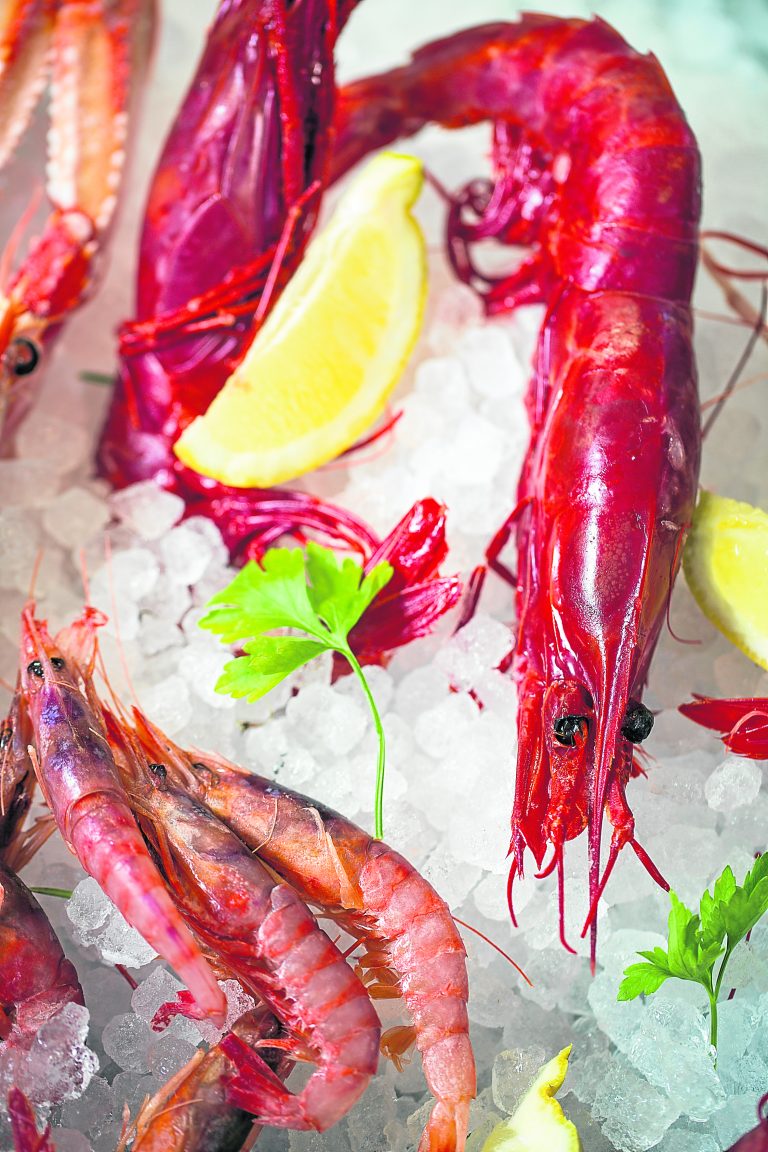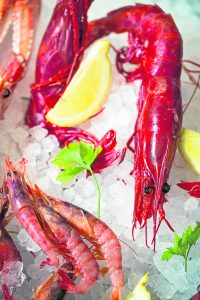 In total, there were over 100 wines from Italy alone, including a number from the legendary Antinori stable, coming in at a small fortune, but equally there are some good value chestnuts among the list, as well as a fair few Spanish bottles. I had a splendid Rosso di Montalcino Pian delle Vigne and a Pazo Senorans Albarino, from Galicia, for under 20 euros.
Recently set up by the capable Italian/Chilean partners behind Papagayo in central Tarifa, it's a stylish spot, all wood and clean lines, with plenty of glass to keep the invasive wind out. With the right music, wine and food, it is bound to succeed. In fact, it's a no brainer really.