Arroyo Cúrcal, s/n, 18800 Baza, Granada, Granada
Tel: 958 34 22 48 | info@aljatib.com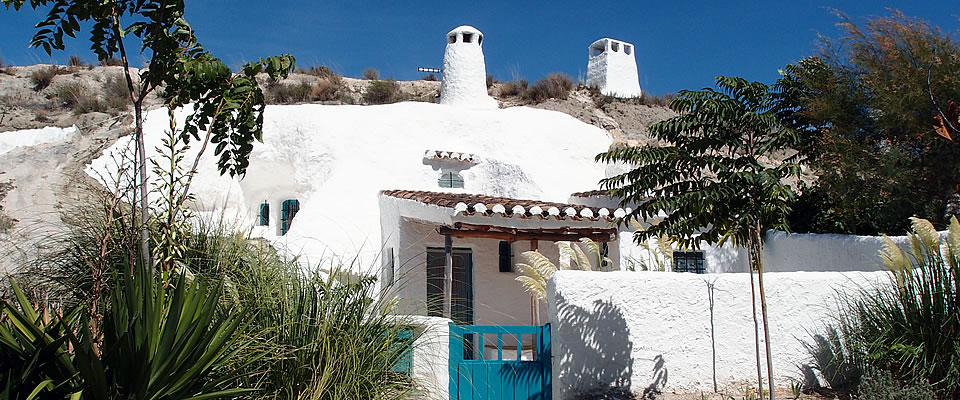 STRAIGHT out of a Spaghetti Western you stare out at the most haunting dry lunar landscape. Pockmarked with dry river valleys, in summer the glaring sun can kill a man in hours, while in winter the light is some of the sharpest in Europe.
The cave hotel of Cuevas al Jatib is a complete hideout to lay low and have some pampering. Not at all what you would expect from a cave hotel, this is a super stylish collection of cave houses that plunge up to 100 metres into the rock.
Created by a Parisian the floors are polished cement and the furniture and walls are earthy hues and cobalt blues.