A LEADING Spanish chef who trained under Gordon Ramsay and Ferran Adria insists it is his mother who must take the biscuit.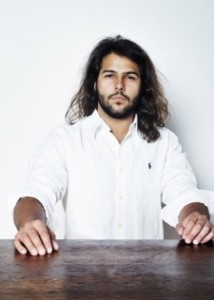 Omar Allibhoy, 32, insisted he learnt more from her as he launched his latest cookbook, Spanish Made Simple, in London.
He said: "I learned more from my mum than any of the top chefs that I have been lucky enough to work under.
"She is my inspiration in the kitchen, she taught me from the age of three when I started mixing eggs or doing whatever she needed help with, and I loved it.
"She helped me develop my incredible passion for cooking and she is the reason I am the chef I am today."
Allibhoy was a prodigy of world-renowned Adria at Spain's elBulli, which was ranked as the number one restaurant in the world several times.
The Madrid-born restaurateur, dubbed the 'Antonio Banderas of cooking', trained with Gordon Ramsay in 2008.
The founder of Tapas Revolution, in London, claims his new cookbook aims to capture the authentic taste of Spain.