SPAIN'S foodie firmament is glittering more brightly since Michelin conferred three-star status on yet another of its restaurants in its prestigious 2017 guide to the world's top tables.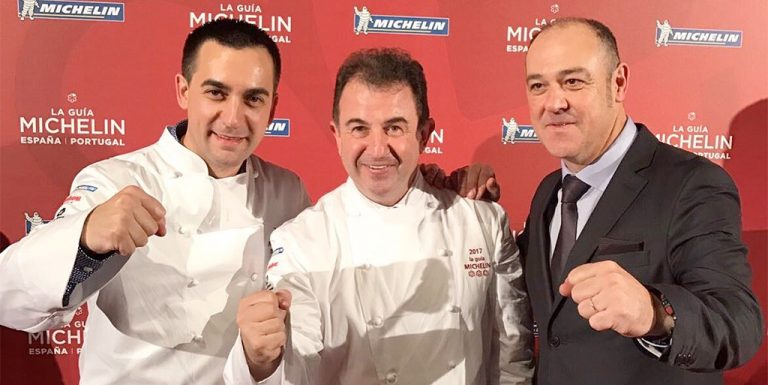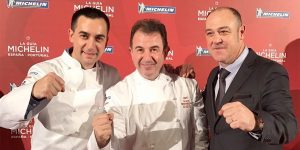 The anointing of Martín Berasategui's Barcelona joint Lasarte with a triple star gives Spain the most three-starred restaurants in Europe, after France (25) and Germany (10) and ahead of Italy (8) and the UK (4).
And Andalucia can share in the limelight, thanks to the presence of 13 establishments that have retained a prestigious one or two-star rating from the illustrious guide, and a newcomer to the posh pack.
Noor, in Cordoba, has won another star for the city – Restaurant Choco also has one – thanks to ambitious local chef Paco Morales, who won his first at tennis ace Juan Carlos Ferrero's hotel in Valencia.
Trained with the best of the best at El Bulli and Mugaritz, 35-year-old Morales has been awarded for bringing the Moorish cuisine of Al Andaluz out of the shadows at Noor, which means 'light' in Arabic.
If that's whetted your appetite, check out our guide to all Andalucia's one- and two-starred restaurants that made the cut. It's a star trek!
Two star
1. Aponiente, El Puerto de Santa Maria
Angel León, better known as Spain's Chef of the Sea, is renowned for his prodigious technical ability and reverence for ocean produce which culminates in cuisine that leaves no one missing meat. His restaurant recently moved to stunning new premises in an 18th-century flour mill overlooking the salt marshes.
2. Dani Garcia, Marbella
The wunderkind of Andalucian cuisine continues his class act at Marbella's Hotel Puente Romano. The region's top produce plays a starring role in his increasingly inventive repertoire, such as his knockout prawn gazpacho and a tocino de cielo with a mango twist. Look out for more Asian flavours, Dani promises, following his trip to The Philippines earlier in the year.
One star
1. Abantal, Sevilla
Well-established but well off Sevilla's beaten tourist track, it's worth going out of your way for Abantal. And with Sevilla-trained Julio Fernandez Quintero at the helm, it's a home-grown success story – just like the sea and mountain produce that stars on his menus. Current delights include red tuna with fried tomatoes, pepper gel, roasted garlic and basil, and Iberian ham marinated with truffled cream of roasted pumpkin, mushrooms, grapefruit and lime.
2. Acanthum, Huelva
Restaurateur Xanty Elías is responsible for bringing the first Michelin star to Huelva. The passion the young chef has for his work is evident from the title of his 'Menu 100% Emocion'. Diverse influences have found their way into his dishes, a mix of traditional and exotic offerings ranging from fresh Huelva prawns to coral pate with peanuts.
3. Alejandro, Roquetas del Mar
Right in the port where the boats bring in their morning catch, it's no surprise that fish and seafood are this restaurant's strong point. Freshness is guaranteed and, topped off with great presentation and flavour, this young team has gone from strength to strength. Order a la carte or from the two tasting menus, the more pocket-friendly priced at €50 a head.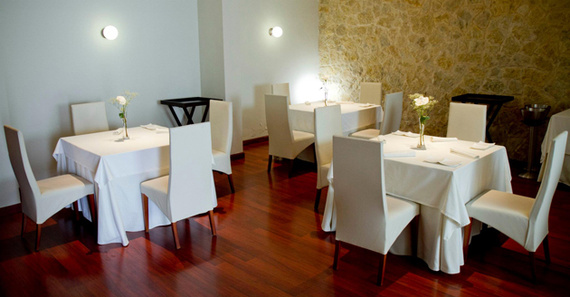 4. Choco, Cordoba
Kisko Garcia has built up a local reputation, much enhanced with his regular trips abroad to China, the US and France. High on modern technique and one of the best for presentation, his team's delicate and avant garde dishes look more like works of art than food. Dining in the kitchen will further enhance your experience here.
5. El Lago, Marbella
One of the home grown success stories of the last decade, El Lago was set up by four friends from Malaga's celebrated cookery school, La Consula and won its first Michelin star in 2005. The team continues to pile on the surprises with dishes like smoked payoyo goat cheese cream, venison sirloin with roasted pumpkin and pigeon with turnip noodles and pickled beetroot.
6. Jose Carlos Garcia, Malaga
Situated opposite the chic Muelle Uno quay, this glass-fronted eatery has a swish yet chilled-out feel, helped by only having six tables. Its innovative cuisine changes regularly.
7. Kabuki Raw (Casares)
This restaurant boasts elegance, distinction and all the gastronomic qualities of the award-winning Kabuki restaurants in Madrid. Expect to find a good choice of Japanese fusion cuisine, spectacularly yet delicately presented like fine art pieces.
8. La Costa, El Ejido
Ignore the big market town at the heart of Almeria's famous plasticulture belt, and its modern, purpose-built blocks, but miss La Costa at your peril. Run as a family business, with chef Jose at the helm, the restaurant has just got better and better as the demand for winter vegetables in northern Europe has grown. One of its current landmark dishes is an intriguing courgette millefeuille with pate, boletus mushrooms and salmon.
9. Messina, Marbella
Renowned for its highly attentive service. The attractive à la carte menu, featuring an array of delicious, innovative dishes, is tried, tested and well-designed, with recipes originating from Spain, South America and Asia such as the smoked eel with dashi and pork jowl with beans and oriental sauce.
10. Noor, Corboba
Although outside the city's historic centre, the decor captures the essence of Andalucia's Moorish heritage and the cuisine is similarly inspired. Modern culinary techniques combine with the flavours, aromas and subtleties of dishes from the area's past, when the caliphate of Cordoba was at the height of its power. Vegetarians should have no problem finding something to eat here.
11. Skina, Marbella
Beautifully lit, this cosy and intimate eatery in the heart of Marbella old town can only seat 20 diners in winter time, and just a few more outside in summer. The restaurant´s magic extends to its stunningly-presented food, which blends creative flair with a traditional ingredient base.
12. Sollo, Fuengirola
Brazilian chef Diego Gallegos is best known as the caviar king and works solely with ecologically-reared river fish, including his favourite species, the Andalucian sturgeon (sollo). He is installing fish tanks into the Hilton Hotel-based restaurant to cultivate his own fish like carp, catfish and trout.
Editor's choice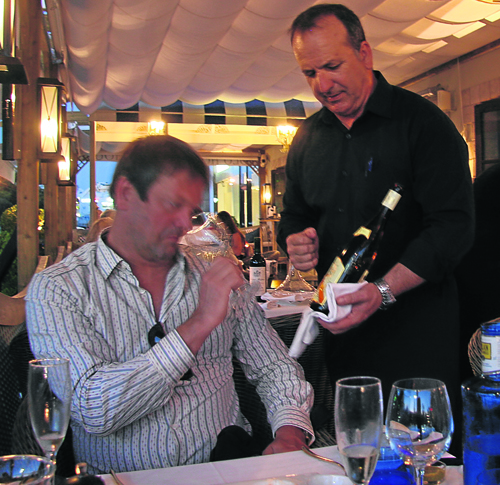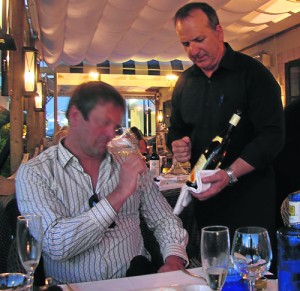 Publisher Jon Clarke has beaten the Michelin inspectors to it on a number of occasions while researching restaurants for Dining Secrets of Andalucia (the book and the website).
"I wrote about Messina, Choco and La Costa before they got their stars and discovered the future chef of Sollo in Granada's Algarinejo, writing about him in my book," he says.
"When I first came here 15 years ago there was only one Michelin-starred restaurant in the whole of Andalucia, which was Dani Garcia's Tragabuches in Ronda.
"That's why I launched my book to champion all the good places that deserve to be in it.
"Now it seems that Michelin is finally catching up on the food scene in Andalucia and the quality of its ingredients."