IT is 30 years ago this spring that two British teachers left their steady jobs in UK primary schools to make a living in Spain with a couple of friends.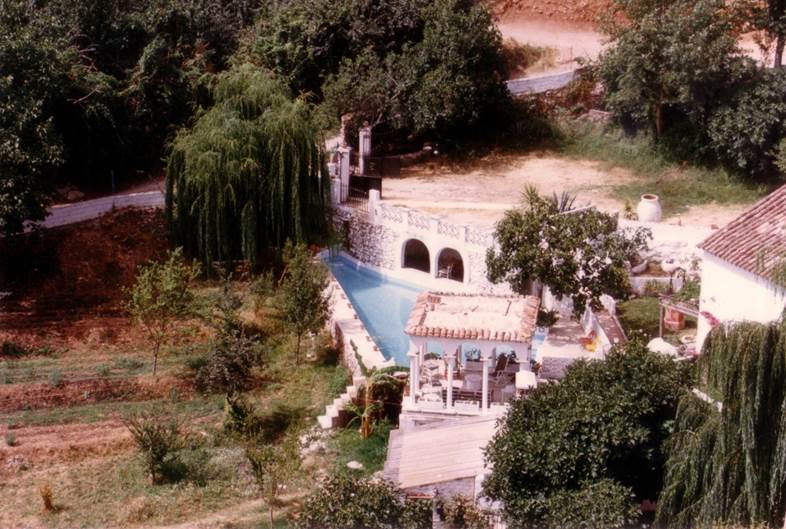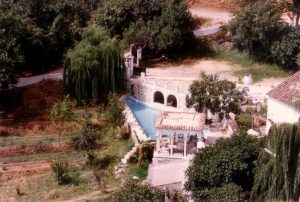 Despite having no experience of the hospitality trade, they decided to convert a run-down watermill in rural Ronda into a small hotel.
Fast-forward three decades and Andy Chapell and Pauline Elkin now run one of Spain's most successful small hotels, Molino del Santo, employing 25 people and accommodating thousands of guests each year.
But, it has certainly been something of an emotional rollercoaster with plenty of hiccups and unusual goings on along the way, as the pair reveal:
1987 MISSED DEADLINES
It's not a fantastic start as our shoestring budget only allows for seven rooms which, being Andalucia, are not open in time. Delayed by a week, guests have
to be accommodated in alternative hotels.
1988 COLLAPSING PARTNERSHIP
It quickly becomes clear that four bosses are too many and the partnership collapses with huge stress for everyone involved. Andy and Pauline go it alone, thankfully getting by with help from their friends at a few key moments.
1989 DESIGNER CLOTHING ROW
Unfortunately a recently-painted white reception counter comes into fresh contact with a customer's very expensive mohair sweater. Limited edition clothing costs more to replace than expected. It's a costly start to the year.
1990 POLICE VISIT
With the season in full flow, local police arrive demanding paperwork which it is virtually impossible to obtain. Threats of immediate deportation are only prevented by legal intervention. And, typically of course, four years later a very large fine is sanctioned, despite no other hotel within 100kms having the correct paperwork.
1991 NAKED ACTRESS
While filming in the area, a famous and very attractive Spanish actress arrives to eat with friends. She asks if she can swim in the pool and then changes into her bikini on the dining terrace … in no rush, and without any need of a towel… one memory which is hard to forget.
1992 HEIRESS NUMERO UNO
As the business starts to grow nicely we can afford to multiply and we have our first heiress – and Carmen's arrival reassures locals that these weird foreigners may not be so strange after all.
1993 DOCTOR'S KNICKERS
At the village health centre opening party, one of the doctors gets so inebriated she chooses to relieve herself on the lawn and rejoins the party with her skirt tucked into the back of her knickers. It's a night to remember.
1994 BEST RURAL HOTEL
After seven years graft we are selected as the 'best rural hotel' in Spain at a glitzy London ceremony. It's all go from here.
1995 HEIRESS NUMERO DOS
With the birth of Rosanna we are finally accepted, properly, into the village.
1996 FAMILY ILLNESS
It's a year of back and forth after Andy's mum is diagnosed with a terminal illness in the Channel Islands. Resources are stretched and you soon see how being away from your home and business brings all kinds of practical issues.
1997 VIPS DINING
As our fame grows, we have the head of the Junta, no less, turn up for lunch. He arrives with full entourage and security and guards stand at all entrances with all our staff getting frisked before being allowed to serve the guests. It's a long way from a class of nine-year-olds in Hampshire.
1998 GUIDING GUESTS
Now with 15 rooms we get recognition from Michelin, with The Good Hotel Guide, Alastair Sawday and The Rough Guide all helping to spread the word. (ED. Olive Press owner Jon Clarke and wife spend a night here while on holiday)
1999 A DIFFICULT NIGHT
We are awoken to discover that a guest has died, quickly confirmed by the Dutch doctors in the room next door. The local medic is called and arranges for an undertaker to arrive at 5am to take the body. The rest of the guests sleep on oblivious and breakfast service begins as normal at 8am.
2000  WEDDING MADNESS
Few weddings match the Brits (and their guests) who got married in their full Wild West costumes with six-shooters… and in July. The ceremony takes place at 4pm as the mercury nudges 40ºC, with the bride arriving on a white steed to meet her groom, in chaps and a Stetson, to the sound of gun shots.
2001 POLITICAL SHENANIGANS
A famous MP, a regular guest here, has such a wild wedding anniversary night that he forgets he has changed rooms. His wife goes to bed before him with the room key so he has to serenade her to get in during the wee small hours. A shame it's the wrong door!
2002 BARKING DISRESPECTFUL
The hotel policy is to allow pets. But some guests go just too far when they take down their curtains to make a bed for their dog to sleep on. There is fur everywhere and the dry-cleaning bill is horrendous.
2003 SEMI ROYAL WEDDING
An aristocratic Spanish family choose Molino for the wedding of their daughter. Hotel resources are stretched to accommodate the 90 guests but the event goes very well, although tragedy strikes when the bride dies suddenly, leaving the husband with a young baby.
2004 FLOODING
Heavy mountain rains leave the lower floor under six inches of water. Guests are temporarily accommodated in local hotels while mopping-up goes on and within four hours (thanks to there being no carpets) the hotel returns to normality.
2005 EDUCATIONAL ISSUES
Having made the choice to send our little heiresses to school in the UK for the next six years, two homes are maintained and we take it in turns to be here or there to look after them, while also running the hotel. Testing times indeed.
2006 FOOD THIEF
Cleaners discover that a little old lady in room 12 is a kleptomaniac and has filled every single surface in her room with items filched from the breakfast table – more yogurts, bananas, rolls and cakes than she could ever eat. It emerges that she arrives at breakfast with a large hand bag and, when unwatched, grabs enough food to feed a small army.
2007  DOMESTIC ARGUMENTS
Staff show great concern when on day two of a 14-night stay, a mattress is relocated from room 3 to the terrace outside and remains there for the next 12 nights. An embarrassed husband explains that he has been banished and hopes there is no problem. Not the slightest, and we are delighted when, on the penultimate night he is readmitted to sleep with 'ER INDOORS.
2008  SURPRISING GUESTS PART THREE
The cleaners demand we chat to the sixty-something woman in room 10, who changes into a minuscule g-string and gyrates to imaginary music until they have finished their tasks. What can you say? Free world really.
2009 CHANGE OF TACK
After 20 years of training local chefs, a Scottish chap Gordon is introduced from a nearby village. He has soon opened our eyes to new techniques and really excellent food. He moves on in 2013 but his legacy lives on.
2010 OOH MATRON
We normally remind guests about things left behind but we decide against pointing out a drawer full of sex aids in one room and a small plastic bag with a white substance in another. They are quickly disposed of.
2011 CHEEKIEST GUESTS
A group arrives with a fleet of luxury vehicles – some two million euros worth – making our car park look like Monte Carlo. After the bill is paid, the question of a repeat trip is raised but because they have these very expensive cars, making the place look amazing, could the next stay be free? So will we not be paying our suppliers and staff for that particular stay then, we ask… Unbelievable.
2012 CHEEKIEST GUESTS 2
Some guests arrive asking for two strong guys to help carry a big box to their room terrace. Half an hour later the same guests asks for a large bucket of ice. It soon emerges a bar, complete with optics, has been set up on the terrace… all well and good until said guests arrive at happy hour in the bar and invite various others to their terrace to avoid paying the hotel's prices.
2013:  RETURNING GUESTS
It is not uncommon to find that all our 18 rooms are being occupied by people who have been before… and the most faithful guest record is held jointly by a couple from Lancashire and a family from San Roque.
2014 HONOURS AT FITUR
Molino del Santo is honoured at Spanish Travel Fair Fitur at a Trip Advisor event. A huge photo of a Cadiz beach in the Andalucia pavilion convinces the owners to forge ahead with a plan to purchase a Costa de la Luz home that has been eyed for a while.
2015: LOCAL ECONOMY
Since its earliest days the hotel has sought to recruit and buy locally whenever possible. This reaches a new point when a local group of young people offer to play flamenco for guests and become a regular fixture.
2016: GRATEFUL OWNERS
As the owners celebrate their 60th birthdays in the same year, some of the staff organise a journey for them to Barcelona with flights and accommodation ALL paid. It is such a kind gesture – no wonder that so many guests comment on the excellent staff at the hotel.
2017:  NEW TRICKS
A hotel is never boring and we are always adding new activities and things to do. This year it is paragliding to add to a long list, including hot air ballooning and cork-cutting.