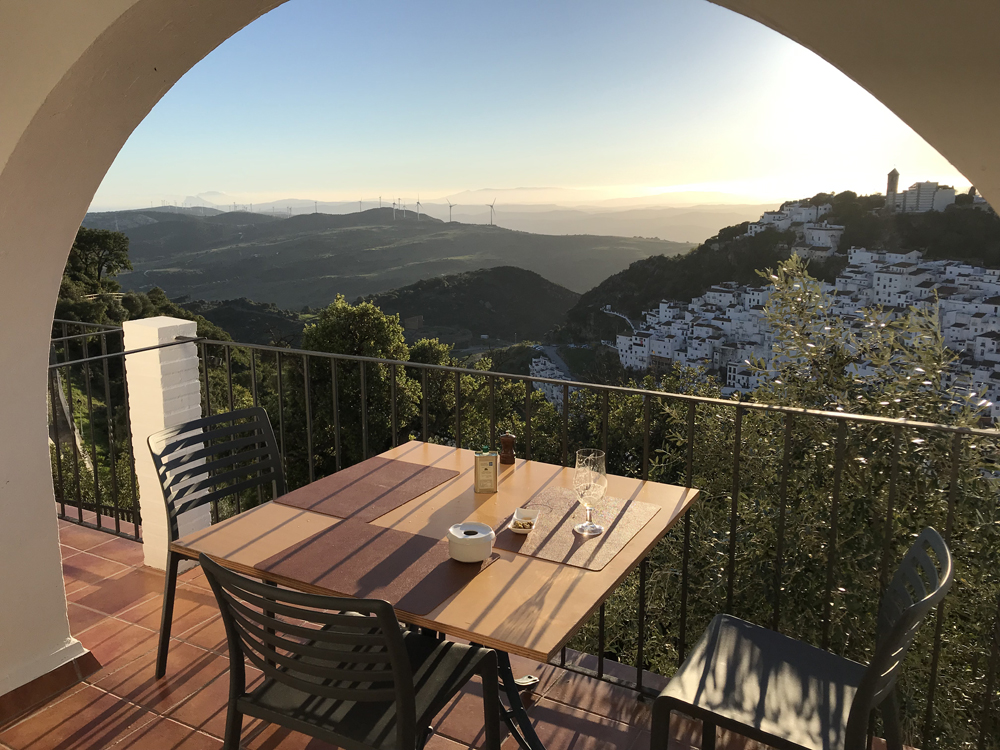 EVERY once in a while a new restaurant opens with real panache and style.
Few also manage to provide good food.
Sarmiento is one of those rare exceptions, a spot so different from the normal offering on the Costa del Sol, that you feel it's almost out of place.
But, in fact, it couldn't be more authentic.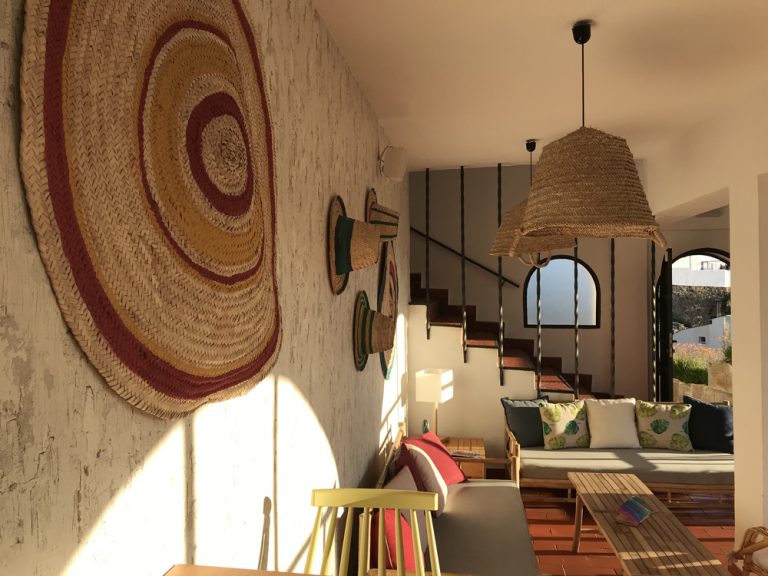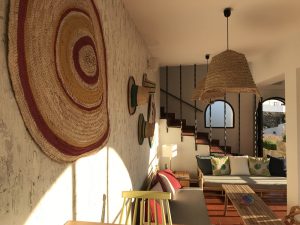 Take the short 10-minute ride inland from the coast at Estepona and you will discover, the very best of what Andalucia can offer: A restaurant combining Europe's best local produce with an ability to use it AND a team of staff able to properly explain and present it.
I had deliberately waited a couple of months before visiting for lunch, after it had reopened following a massive refit this summer.
I wanted to wait until the darker months, by which time chef Victor Carracedo, from Zaragoza, would have better bedded in and the place, I believed, would have come into its own.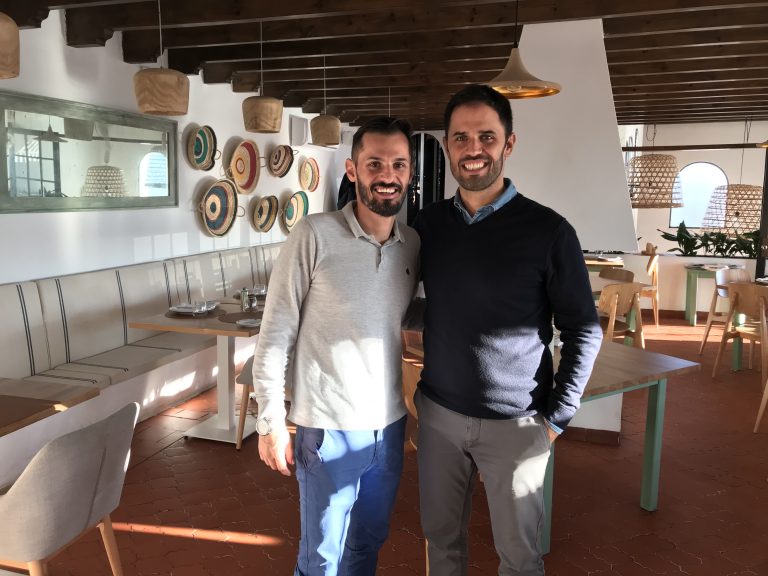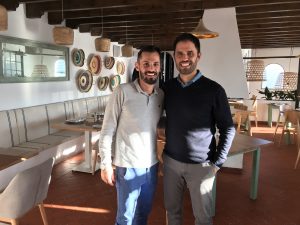 And what a transformation the team of Victor and brothers Juan and Miguel Sarmiento (after which the restaurant is named) have made with this roadside venta that clambers up a near vertical hillside, on the edge of Casares.
Everything from the seductive planting on the way in, to the stylish use of esparto grass hats on the walls and natural lampshades shows careful thought for design.
And make this clear, opening a restaurant in the small white village of Casares is anything but a cakewalk… after all, the road up from the coast has, no less, than a dozen restaurants, a handful of which are excellent and one, which has a Michelin star (Kabuki Raw).
But Juan and Miguel had an ability – perhaps even a duty – to make this place work.
For it was their father and mother, who first opened this place in the 1980s, on returning from many years living in the north of Spain.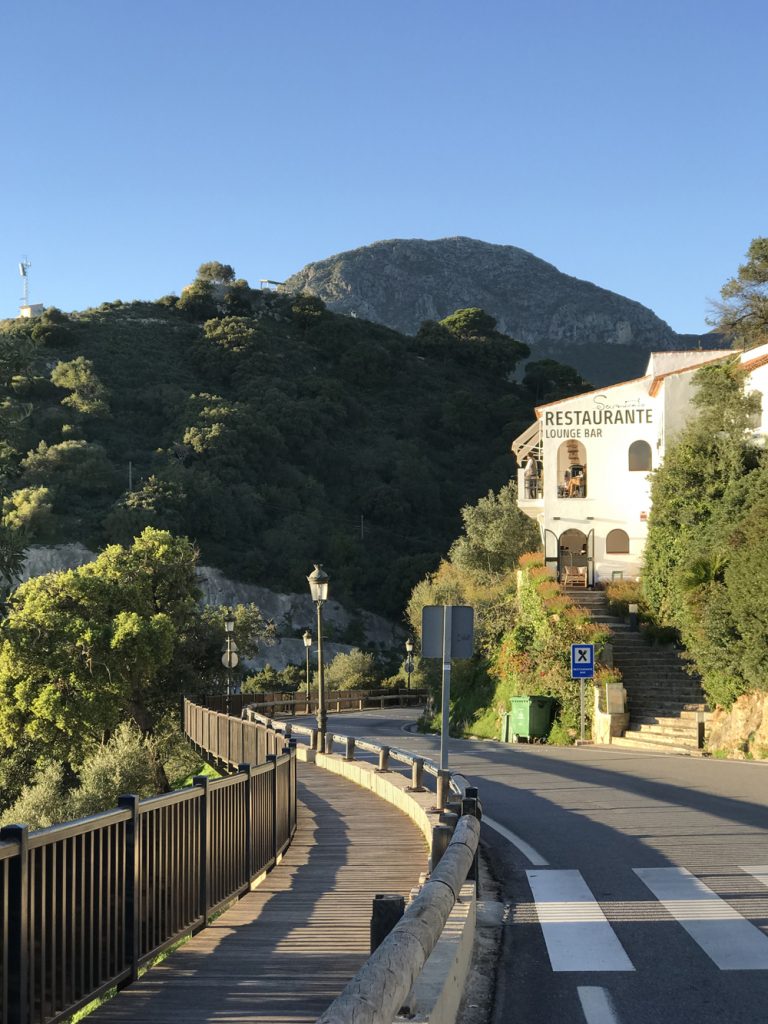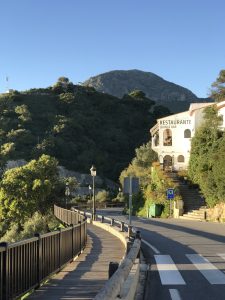 They had arrived in Casares entirely by accident, but soon fell in love with the classic white village and decided to stay, opening the place as a restaurant, before leasing it out to another local family to run.
But that was until a couple of years ago when the lease came up again and, following the death of their father, the brothers felt like having a crack at running it.
It came after the pair had spent many years working abroad in hotels and restaurants, but finally came back to land plum jobs nearby at the Hotel Don Pepe, in Marbella, and at Sotogrande SA.
They had soon teamed up with Victor, who has also worked around the world for leading chains, including Ritz-Carlton and Hilton, and is currently head chef at the five star Don Pepe hotel.
So far so good, they then came up with their concept which is 'based on the essential pillars of the Andalucian lifestyle: authenticity, spontaneity and the enjoyment of friends and family'.
They should have added location. For this place has possibly the most amazing views in Christendom, stretching not just to Gibraltar, but across the Med to Morocco and, on our visit, an incredible four lines of mountains, reaching well into the Rif.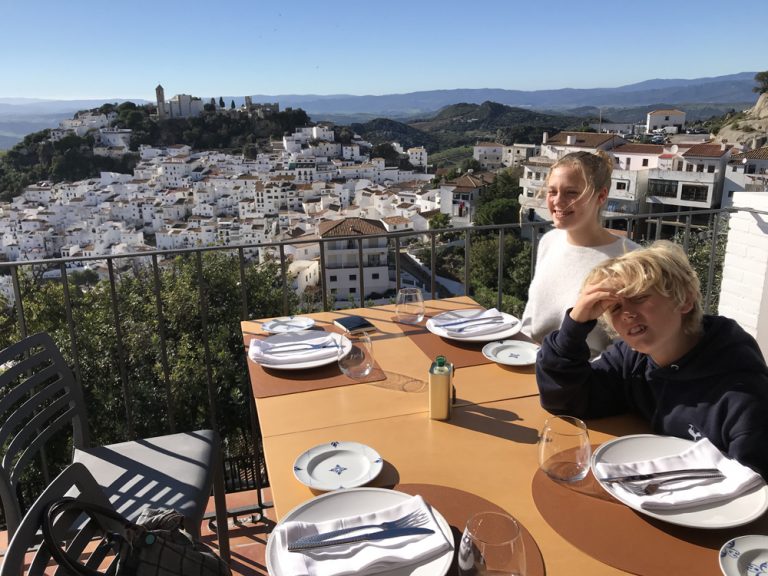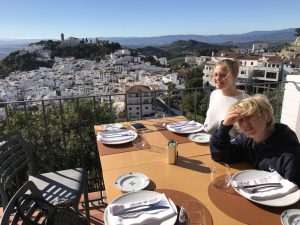 Despite already knowing the village well – having sent our kids to the local school for a couple of years – we initially sat in stunned silence, as a dozen vultures all but landed on the balcony next to us.
The menu itself is very complete and 'full of exciting dishes', to quote the missus, who was enjoying her first return to the village for years.
I was particularly impressed with the detailed wine list, which took up nearly an entire page and had dozens of really interesting local wines, including listings from the Sierra Norte of Sevilla and the Altiplano of Granada. There were some good foreign wines, such as a trio of Champagnes, however it was a Moscatel from Casares, called Victum, which most impressed at just over €20 a bottle.
The menu was broken down into well thought out sections, such as 'From the barnyard' and 'The Axarquia Green Belt', which comprised a bunch of healthy vegetable and salad options, such as roasted beetroot salad with goats cheese.
We tried a delicious bluefin tuna stew, from the 'cuchareo' section, which literally means to be eaten by spoons. It served as an excellent starter, slightly spicy, with its pickled gherkins and herring roe.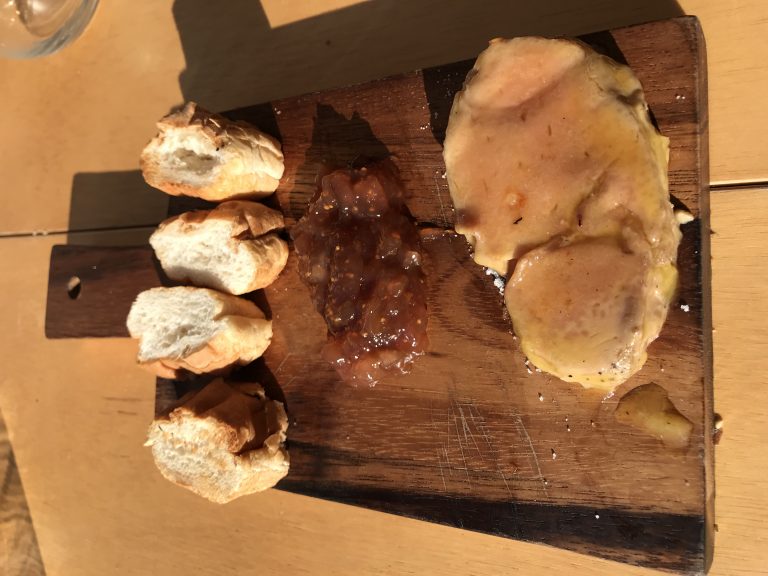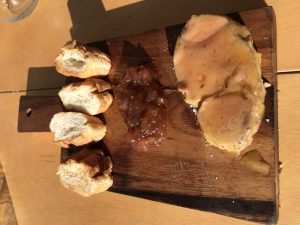 Another good starter is the beef meatballs with Ramen noodles and portobello mushrooms although the caramel-coated foie micuit with fig jam and Pedro Ximenez sauce was also great.
The local kid croquettes with hoisin sauce were a winner for all the family!
So good in fact, I stuck with kid for my main course and was not let down.
Slow cooked for six hours at just 60 degrees, it was as succulent as any meat I have eaten in Andalucia, and perhaps, no surprise, coming from the hills, literally behind the restaurant.
The pudding list was a bit less exciting and we were told that the apple tart would take 20 minutes, so plumped (it being the operative word) for a rather bizarre take on Banoffee pie, a rather insidious mix of toffee, banana and ice cream in a bowl.
The kids fared much better with the Maria biscuit cake, a typical local tart, made from Maria biscuits, which reminded them of old school birthday parties.
Given the size of the menu, the ambience and the enthusiasm of its owners, we will be back sooner than later… and what an exciting addition to, what I once dubbed 'Restaurant road', the short journey up from the coast to Casares.
And Sarmiento at the very top. A position it might just deserve to stay.
Website: https://www.restaurantesarmiento.com
Facebook: https://www.facebook.com/restaurantesarmiento/
Finca la Espileta Crta.De Casares Km 12'5 
29690 Casares, Spain
 952 89 50 35